Webflow and WordPress are some of the most popular website building applications there are. Both platforms come with multiple perks and benefits that get into two very different themes – high customization vs. accessibility.
In a nutshell, Webflow allows you to be more creative and hands-on with the customization of your website building process, while WordPress gives you an array of templates and pre-set options to choose from to make your website stunning.
Not to mention WordPress is an open-source platform, meaning you can enjoy powerful tools and CMS for free.
With this said, when it comes to assessing the best platform for you (WordPress or Webflow), it can be a battle between affordable pricing, easily navigable user experience, and the amount of quality integrated tools.
As much as Webflow has a free plan users can avail of, this package's features and options are pretty limited.
Webflow pricing is affordable than most options out there – but are the extra functionalities worth your money, to begin with?
Would you be better off with the free features you can enjoy with WordPress? If you were to spend?
Let's say you were to spend some money on your website development, would it be better to buy plug-ins and extensions for WordPress or a package on Webflow?
I will be discussing an overview of the necessary information about WordPress and Webflow. I will also get into an in-depth comparison of WordPress and Webflow and put rating specs such as affordability, ease of use, SEO functionalities, and free features side by side.
Information on Webflow
Webflow was founded in 2012 and has been a popular platform for online store builders and web designers that value high customization in their designs. It is relatively easy to handle if you have experience with web building on JavaScript or Dreamweaver. With this said, it might not be the ideal solution for beginners or web designers that are not as adept with the technical know-how of the website building process.
Below is the full rating chart for Webflow – Rating: 5/5
Webflow Pricing: Free plans to $212 per Month. This is the best option for users looking to start their own website without much need for CMS. The next paid option is their CMS plan at $16 per month. For this plan, you get a comprehensive package of options to manage your content. This is excellent for midrange websites that dish out plenty of content on a daily basis. The top tier plan Webflow offers is their Plan, which is at $36 a month. The CMS feature you get to enjoy with this plan is more comprehensive and capable of handling high traffic on your website.
Ease of use: Complex.
SEO: Advanced SEO options and settings.
Templates: Industry sorted templates (Multiple free templates).
Blogging Options: Integrated Blogging Options.
Here is a list of benefits and Pros you can enjoy with using Webflow
Easily customizable website designing experience.
Drag and Drop function for website design building makes it easy and accessible to most beginners.
Easy collaboration with multiple website designers working on your website.
Webflow Offers an e-commerce function.
Everything You Need to Know About WordPress
WordPress is one of the most popular website building and content managing platforms there is. It has been around since 2003, and in this case, it does seem that you learn more through years of experience. WordPress currently hosts 455 million websites, and their community and tools continue to grow today.
As you may already know, WordPress has been the go-to website builder for people looking to create blogs and simple websites. Its powerful developments and plug-ins have allowed people to do more and take on bigger large scale projects with WordPress. They have been the ability to provide a flexible set of features and options for different needs and uses depending on what a user might be looking for.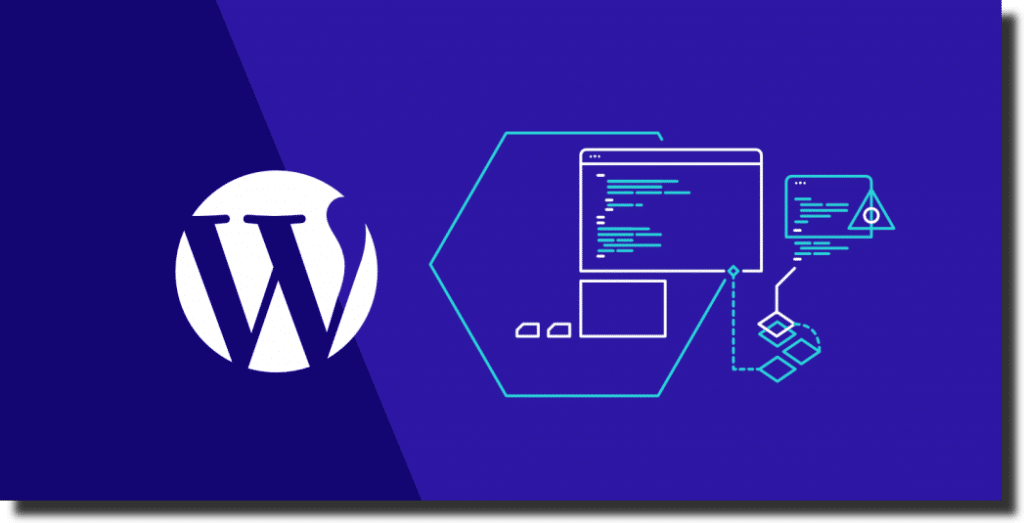 Below is the full rating chart for WordPress – Rating: 5/5
WordPress Pricing: Free with Paid themes, plug-ins and extensions of your choice.
Ease of use: Above Average.
SEO: Powerful SEO functions.
Templates: Hundreds of Free Themes. Paid Themes are also available.
Blogging Options: Built-In and relatively easy to navigate and manage for daily content.
Here are more benefits you get with WordPress
Large Community = Limitless resources and tools to choose from.
Fully customizable options for your data management and site management.
Thousands of extensions and plug-ins to develop and build your site. This means that you have more than enough options and features to choose from.
Mobile-friendly settings through different themes and templates.
Webflow vs. WordPress: 9 Reasons Why WordPress Trumps Webflow
As you might have already realized by now, Webflow and WordPress are pretty much similar in terms of rating. So which one is better?
The short answer is that it depends on who you are and what your intended uses and outputs are, to begin with. If you are a skilled creative where high customization is important to grow your website, then Webflow is the better choice. With this said, customization wise, WordPress is not as far behind with what they offer. Additionally, WordPress can offer more specific functions and options that you need for your website through thousands of plug-ins and extensions than Webflow.
Not to mention, WordPress is incredibly popular and holds almost 20% of all self-hosting websites out there. We are talking about 455 Million websites worldwide using WordPress as their platform to manage content and traffic.
But why is this even important? Well, the more popular and productive an application is, the more high quality and credible integrations are available and made all-year-round for them.
The library of resources and tools that can help you make your web building experience through WordPress even better.
If you are still asking yourself, 'Is Webflow better than WordPress' at this point, it is time to get into specific items that both of them offer and compare them head on.
Ease and Accessibility
As mentioned quite a few times before, WordPress is relatively easy and simple to master and navigate. This is especially true compared to maneuvering through Webflow. Webflow has excellent and very advanced design tools, which is perfect for users who actually understand how to use them.
Excellently Designing Your Website
One of the primary things that website builders and owners are concerned about is making sure their website offers the best user experience. Functionalities and development can be done by both WordPress and Webflow but WordPress is easier to manage and build upon. Functionalities can be managed through a progression of developments through plug-ins and extensions that are easy to use. WebFlow, on the other hand requires basic knowledge on coding.
On actual design, WordPress has several third party templates available on the web. Some of them are free while some are paid. Although customization on website design can also be done with WebFlow, sometimes it can be easier and more cost-effective to purchase from third-party theme providers.
Top-tier Blogging Functions
Having high-quality content and articles for your website is an incredibly effective way to boost your website's SEO. This is why blogging capabilities and management is so important to have in a website builder. WordPress offers one of the best blogging functions and management out there. Webflow blogs work and there is an integrated blogging function available for Webflow users. However, you simply do not have as many options and features for content management with Webflow as you do with WordPress.
Not only is it easy to use and navigate, but the whole blogging system is also designed to be efficient and easily manageable over a long period of posting content. This means that you would be able to comfortably and quickly create, manage, and publish content while your website grows.
Cost-Effective Pricing
WordPress clearly wins in this aspect since it is basically free. The only time you spend on WordPress is for a host to host your website or if you chose to buy premium themes and other paid plug-ins. There are a dozen highly recommended hosting providers that offer great functionalities, features, and tools for your website. It is just a matter of choosing what the best fit is for you. The same goes for the additional plug-ins and extensions you have an option of purchasing for your website.
Because you are able to choose and buy just exactly what you need every penny you spend on WordPress is maximized.
Excellent and Powerful SEO
SEO can mean a couple of different things- from basic site security to make sure you have high performing content to the actual maintenance of your website. All these things are covered by WordPress. Quality content is already covered by the excellent blogging functions of WordPress.
The built-in SEO functions on WordPress allow you to set the parameters of your project. Paid plug-ins for SEO come with a variety of different features and offers. This means that you are able to get exactly the SEO you need. WebFlow has its own set of integrated SEO settings but that's about what you get. This means that you are quite limited in terms of options when it comes to maximizing SEO efforts if you work in WebFlow.
Great eCommerce Functions
There are niche-specific plug-ins that allow users to manage and create online stores. Even if the CMS on WordPress doesn't have built-in functions for e-commerce development, unlike Webflow. There are plenty of third party premium plug-ins that fulfill more than enough of your commerce web building needs.
Additionally, WordPress offers a free eCommerce function called WooCommerce. This plug-in is the best at offering features and needs for creating and offering an online store. The functions from WooCommerce alone already does way more than WebFlow's paid integrated e-commerce functions. This is because WebFlow only offers the basics and options in building and managing your online store.
Massive Support and User-Community
As previously mentioned, there are millions of websites launched by WordPress, and there are more and more people joining the community daily. This means that there is a massive support group where users can join to share help and other resources regarding WordPress, unlike Webflow.
Additionally, this means that there are endless plug-ins and extensions dedicated to WordPress being developed and created. The fact that there is such a massive support group and user-community makes sure that the resources and tools for WordPress constantly get bigger and better.
Highly Secure
Security is a strong feat for both Webflow and WordPress. But with everything else to do with content management, ease, and accessibility, WordPress takes the win. Additionally, there are plug-ins you can install to make sure your website is fortified with most updated security measures in the market. Continue reading to find the best Security Plug-Ins out there for your WordPress website.
Effective and Capable In Handling an Expanding Site
As previously talked about in this article Webflow is an excellent choice for proficient web builders that are looking for a platform that can actualize their creative design visions.
With this said, managing and running a website that has been up and running for a long time on WebFlow can be complicated and quite limiting. I say limited because you are basically going to work with the same functionalities and options you have started with until you find yourself expanding and growing as a website
Sure you can always code and manually tweak edits and changes on your website. But even the most proficient and highly skilled experts can only do so much. What if you are running more than one website?
The short of it is that WordPress can see you through start to finish.
Over time, as your website experienced growth you need to expand, you will need a platform that is able to deliver all your functional needs but, at the same time, easily navigable and manageable.
The answer to this is simply WordPress. It is simply more flexible and you have more options because of the endless extensions and plug-ins available for you than on Webflow. WordPress CMS is equipped with all the fundamental integrated features and more necessary for you to manage all sorts of websites in maximum efficacy.
It is cost-effective when it comes to spending and investments and there are effective groups and communities you can join to post and answer queries in.
So There are Thousands of Plug-Ins to Choose From, Which Ones Are Worth It?
As it already may be apparent to you now, the strength and appeal of WordPress lie in its flexibility and in the maximum optimization it offers through plug-ins and extensions. It is true that you are able to get more with these third-party plug-ins.
However, there are over 50 thousand plug-ins to choose from. Plus, it is very important that you chose the right one with whatever function it is might be looking to improve on your website.
Extensions can be powerful tools but download the wrong one and you might just end up with one too many premium and paid extensions that overlap in function.
This is why it is important to do the research and familiarize yourself with all the tools and plug-ins out there to make your WordPress experience even better.
After all, don't we all want to get the most of our money's worth? The list below is of high-performing and frequently downloaded plug-ins for WordPress. The list is mostly paid extensions but quite a number of them have free versions.
Continue reading to find out more!
BONUS: Top 20 WordPress Plug-ins of 2020
WPS Forms
What's it for Contact Forms, Managing Customer Queries, Payment Forms.
Highlights:

WPS Forms is a powerful plug-in for WordPress that allows people to create comprehensive forms on their website. It is pretty straightforward's and easy to use. Simply drag and drop the information you want to have on your form and there you have it!

Additionally, you can also integrate popular payment option platforms into your forms with WPS Forms

Looking for a free and quick solution for you form managing needs? WPS Forms has a free version called WPS Forms Lite Version. Obviously, you would not get the same amount of features as if you were to pay for the original version, but with this said, it does the job well and good enough for small scale website needs.
Monster Insights
What's it for Google Analytics, Insights, Website Optimization, Increasing Traffic, Boosting Sales, Customer Retention Strategies.
Highlights:

Monster Insights is an all-in-one tool to manage and optimize your website for user consumption. It allows you to view how exactly customers and visitors discover and use your website through Google Analytics.

You can easily view relevant statistics immediately on your WordPress dashboard. Monster Insight also gives you the freedom to chose which ones you want to see and which one you want to hide on your dashboard.

Monster Insights also has a free version you can enjoy.
Yoast SEO
What's it for Powerful SEO, Increasing Traffic and Online Visibility, Website Optimization, Keyword Optimization.
Highlights:

This plug-in is one of the most popular and highly recommended WordPress Plugin for SEO tools. It allows users to manage their URLs as well as create meta tags, sitemaps, and optimize your website for Social Media.

Additionally, it helps users make sure that you are dishing out content with the right keywords and keyword density. Plus,  it takes care of everything you don't know about the changing search engine algorithms – from what you need to do to optimize your title, H2 tags, to basic readability tests.

It really is an all-in-one tool and it is a worthwhile investment especially if you are looking to grow and expand your business or website.
Constant Contact
What's it for Email Marketing, Digital Marketing Tools, No Frill Newsletters.
Highlights:

As you probably know, email marketing is one of the oldest and most effective ways to retain customers online. It is at its best a way to cultivate relationships with your customers, or at worst, a reminder to your visitors that your company exists.

With whatever the case may be for you, Constant Contact has you covered. You are able to easily create an email marketing for whatever the subject or style you have in mind. Set up is easy and quick and you are able to create email lists and manage your email marketing content in minutes.
Contact Form 7
What's it for Contact Form Management, Contact Forms
Highlights:

Contact Form 7 allows you to create and manage everything you need for contact forms without having to do complicated coding. It has a reCAPTCHA verification and it also makes sure that submissions that look spammy are filtered out. This security feature is actually unique to Contact Form 7 as you don't normally find security measures and filters such as this for plug-ins that are mainly concerned with contact management. 

Designing and creating beautiful contact forms are easy with this plug-in however its interface can look complicated for beginners.
Akistmet Anti-Spam
What's it for Site Security, Anti-Spam, Website Maintenance, Comments. Manager
Highlights:

This is a powerful and comprehensive plug-in that allows you to rid your site of spammers and bots. Before I say anything more, Akismet Anti Spam is free to download and use! 

What it does it sifts through and filters all the comments made on your website to make sure that spammers are kept at bay. It analyses links in comments to ensure that they are actually useful and posted by real users and commenters for the purpose of sharing more information.

Additionally, you can view the comments history of everyone who has ever used or visited your site to improve your site security.
OptinMonster
What's it for Website Optimization, Conversion Rates Optimization, Boosting Online Sales, Customer Retention, Email Marketing.
Highlights:

OptinMonster basically tries to convert lost customers and visitors into loyal purchasers through strategic email marketing. You are able to manage and view the customers and their specific history so you can create and send out powerful emails or marketing tools at exactly the right time to convert them back.

It is a customer retention strategy at its finest.

It's quite magical actually.  Not to mention the whole interface is easy and quick to navigate because of their drag and drop function. If you are looking for a powerful plug-in that can manage and effectively customize campaigns and messages per user, get OptinmMonster.
WooCommerce
What's it for e-commerce, Shopify Alternative, Online Store Builder, WordPress eCommerce.
Highlights:

WooCommerce is the only plug-in you should be considering when running an online shop on WordPress. It comes with an abundance of themes, tools to sell all sorts of products, and conversion optimization features for your online store.

Oh, and it's absolutely free! You get to enjoy all these powerful tools and beautifully designed themes with no additional costs. Even if you opt for their paid plans and packages, WooCommerce is the most affordable and cost-effective option out there. Their most advanced plan costs only about $13. 
Sucuri
What's it for Website Security, Website Maintenance, Attacks Manager.
Highlights:

Website security is one of the most crucial aspects of website maintenance and SEO maintenance. Sucuri has got you covered for all your security issues and concerns.

It is an all-in-one security plug-in and firewall that allows users to monitor and protect your site from all sorts of attacks – from malware hacks, brute force attacks, to DDoS.
TinyMCE Advanced
What's it for Real-Time Traffic Tracker, Managing WordPress Dashboard, CMS Optimizer.
Highlights:

This is a simple and useful plug-in to help you manage and organize your CMS on WordPress. TinyMCE Advanced allows you to add, remove, and manage all the buttons on your toolbar. This makes the backend experience on WordPress a lot more organized and manageable especially if you have been dealing with heavy traffic of content.
WordFence Security
What's it for Website Security, Website Maintenance, Firewall, Hacking Protection.
Highlights:

This is another powerful plug-in that covers website security and integrity well. You can access an abundance of tools for security and safety with WordFence Security including file integrity and repair, backdoor scanning for malware and viruses, brute force hacking protection, and firewall and blockers.

You can opt-in for a free version if you are looking to save money. With this said, might as well invest in making sure your website is secure and trustworthy especially if you plan on making major expansions in the future.
Updraft Plus WordPress Backup Plug-In
What's it for WordPress Backup, Website Restoration, Web Development Tools.
Highlights:

WordPress is pretty easy to use when it comes to editing and developing your website. With this said it is important still that you get a good plug-in that will make sure all your changes are saved and versions of your website it backed up.

Plus you can store versions of your website in cloud storage that will help you manage and organize large files.

You get to enjoy these features for free but you can get their advanced plan to get more support and guidance form their team.
Google XML Sitemaps
What's it for SEO, Search Engine Algorithms.
Highlights:

Search Engines use a variety of tools to analyze your website's content. Your content is then evaluated in terms of user-friendliness and relevance and this will ultimately determine your website ranking.  This plug-in makes it easier for bots and crawlers to easily view, analyze, and index your website by creating XML sitemaps.

Having this plug-in requires very little work all for it to function. Meaning simply download and use the plug-in to enjoy extra SEO benefits with an easily navigable website.
WP Rocket
What's it for Caching Plug-In, Website Maintenance, Website Speed Optimization, Image Optimization Tool.
Highlights:

It is a goal for many website owners to optimize the speed and quality of their website. WP Rocket is a simple Caching Plug-in that instantly boosts the speed of your website. Additionally, you can enjoy features such as ass free image optimization tools to make sure your website loads quickly without compromising the quality and look of your website.
Google Analytics Dashboard
What's it for Google Analytics, Insights, Real-Time Analytics.
Highlights:

Google Analytics can be complicated to navigate and understand. This plug-in allows you to view and manage important Google Analytics statistics right on your WordPress dashboard. You get to enjoy a bunch of features and tools for free – from monitoring page views, organic reach, bounce rate statistics to other user information like device category, screen resolutions, and mobile brands.
CSS Hero
What's it for Themes, Website Design, Customizable Themes.
Highlights:

If you want to customize or make small tweaks on premade themes on WordPress, you would need to know how to use CSS. This plug-in basically saves you the time and effort in learning CSS. 

You can customize your entire website with its simple drag and drop function without writing a single line of code! 
Elementor Page Builder
What's it for Themes, Website Design, Customizable Themes.
Highlights:

Elementor Page Builder is one of the most popular and trusted WordPress theme builder in the market. It is so incredibly easy to redesign or even create an entirely new theme using this plug-in. It allows you to create and manage different pages and design them in a way that really highlights that specif page's main function.

With this said, Elementor isn't free. It might mean that you are better off with ready to use themes available in the market. However, if you are looking for an easy way to customize and create original themes for your website, your $49 a year with Elementor Page Builder is definitely worth it.
Seed Pro
What's it for Website Maintenance, Lead Generator, Social Media Manager, Website Design.
Highlights:

Seed Pro is a plug-in that allows users to collect leads and maintain or grow your subscribers when WordPress is under maintenance. What it does is basically make beautiful landing pages for your visitors and potential customers when you are constructing your site. You can also use this plug-in if you are making long-term changes for your site and you need to find a way to manage your visitors or at least keep them engaged. 

It comes with a bunch of other creative features too, from countdown timers, email marketing, and other social media integration features that you can choose from! 
SemRush
What's it for Online Marketing, SEO, Paid Traffic, Social Media Integration.
Highlights.
SemRush is the go-to plug-in for everything marketing and PR related. It comes with powerful tools to manage and improve SEO and marketing strategies. Literally, everything you need to know and have for website optimization is covered by Sem Rush.
It guides and allows you to perform keyword research, brand mentions tracking, analytics, and insights management, as well as ad strategy analysis.
Pretty Links Pro
What's it for Link Management, SEO, Website Security.
Highlights:

One of the best ways to improve the quality of your content on your website is to make sure you have good quality links on your content. Additionally, if you want to get a better ranking at search engines your website needs to be mentioned and anchor linked by credible and high performing websites.

Pretty Links Pro allows you to manage affiliate links as well as making sure that they are short and, literally, pretty to look at.
Nextiva
What's it for Phone Service, Call Routing, Call Management, Connectivity and Communication Features.
Highlights:

If you are a small business that deals with a lot of phone call transactions, Nextiva is a must-have plug-in for your WordPress site. 

It allows users to manage and answer business calls straight to your mobile. This is especially useful for holidays or for companies that have a small workforce.

The platform also allows you to put up a variety of other communication features such as live chats, online surveys, and other customer relationship management tools. 

Nextiva VOIP is pretty much the best plug-in out there to manage actual calls for your business. It is cost-effective, affordable, and generous with the features and options you can choose from.
In a Nutshell
There are a lot more plug-ins to know about and there are sure to be more developments and improved versions to come out in the future. The momentum that WordPress and its users have is undeniably large and it does not look like it would slow down anytime soon. Because of this you can pretty much except for the user experience and website building process to only improve and get better over time.
To quickly summarize, leave Webflow to the Pros as its interface and functionalities in managing content and websites can be complicated and time-consuming for beginners unlike with WordPress. It is an excellent tool for DIY customizations and website designs but you can get just as much power and effectiveness with WordPress and the thousands of plug-ins under your disposal.
WordPress is an excellent tool that can see through your website's evolution from building and designing to managing high traffic and content. Lastly, WordPress is empowered by its impressively large community of users, experts, and third-party providers. This makes your experience with using WordPress to build or grow your site even better and easier than with Webflow.