Product design is an art, a science, and a skill. It's not just about creating a better-looking product but also the perfect balance between form and function. It is the envisioning and creating of a tangible, usable product that satisfies a need or solves a problem.
This is why product design requires numerous steps throughout the process – from concept to completion.
Let's take a look at the product design process with example, for you to get ahead of the game when designing your products.
What is the Product Design Process?
The Digital Product design process includes designing products that meet the needs of end users. It encompasses everything from initial ideation to final manufacturing, ensuring the product is functional and appealing.
The steps in the product design process include understanding the customer and their needs and translating them into a product that meets their expectations. Designers must deeply understand design principles, manufacturing processes, and product packaging.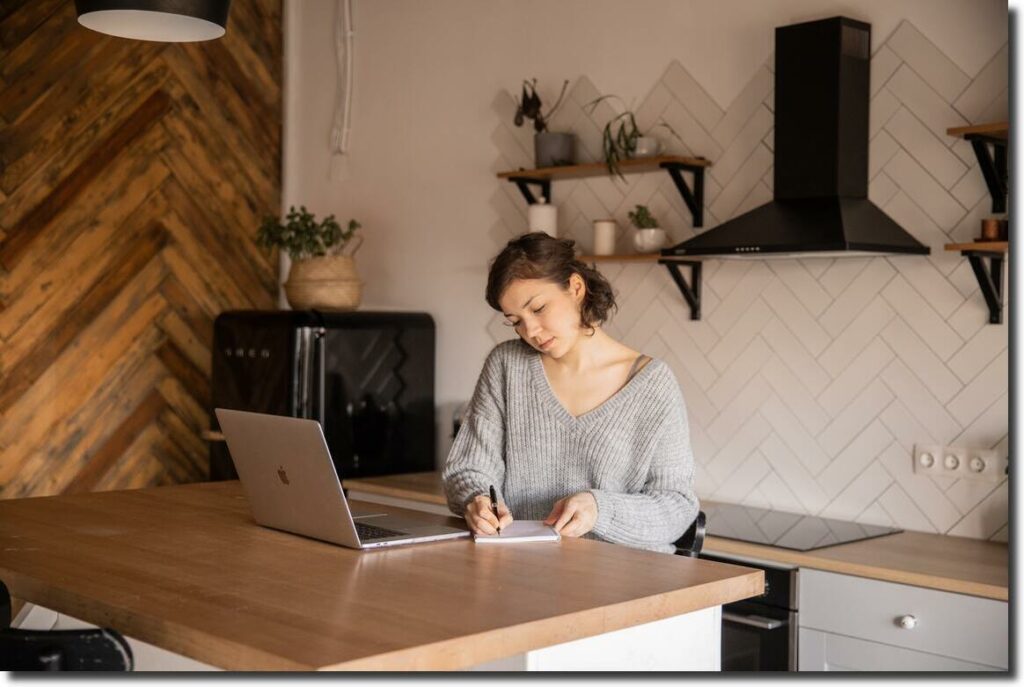 The product design process can be divided into a few main stages: ideation, research, concept development, production planning and execution, and post-production. Various tasks must be completed throughout each stage to create a successful product. Each stage also has challenges that must be addressed to create a successful product.
Why Do We Need Product Design?
Product design is key to creating a successful product. It's not just about coming up with a pretty design. It's about ensuring the product works well and meets the customer's needs.
There are several reasons you need a digital product design process:
Product design helps create a successful product.
Product design helps you understand your customers.
Product design helps you create a successful business model.
If you're looking for a professional design agency to help create your product, there are a few things you need to do first. Start by browsing online portfolios of designers specializing in the type of product you want. Next, ask around your network for recommendations. Ask colleagues, friends, and family if they know of talented designers. Finally, find a designer through an online search engine or directory.
What Are the Steps in the Process of Product Design?
The steps in the product design process include:
1. Finding Design Inspiration
Designers worldwide are constantly looking for new and innovative product designs to inspire their work. Whether browsing online communities or perusing magazines, inspiration can come from anywhere.
When starting a new project, one of the first things you should do is identify your target market. Once you have a clearer idea of who you're designing for, you can start looking for inspiration in places that are relevant to them.
Let's understand this stage of the product design process with example. If you're designing a product for a tech company, you might look at products from that industry and find inspiration in their design principles. Alternatively, if you're designing a clothing line for women, you might look at fashion brands that appeal to your target demographic.
Once you have some initial ideas of where to look for inspiration, the next step is narrowing down your search. This can be difficult because there are so many great designs out there! To help you make sense of it all, we recommend using online resources such as Dribbble and Behance.
2. Brainstorming
One way to solve problems is through design thinking. This process involves breaking down a complex problem into manageable pieces, then brainstorming possible solutions. Once you have a list of potential solutions, you can test them in the lab or in market trials.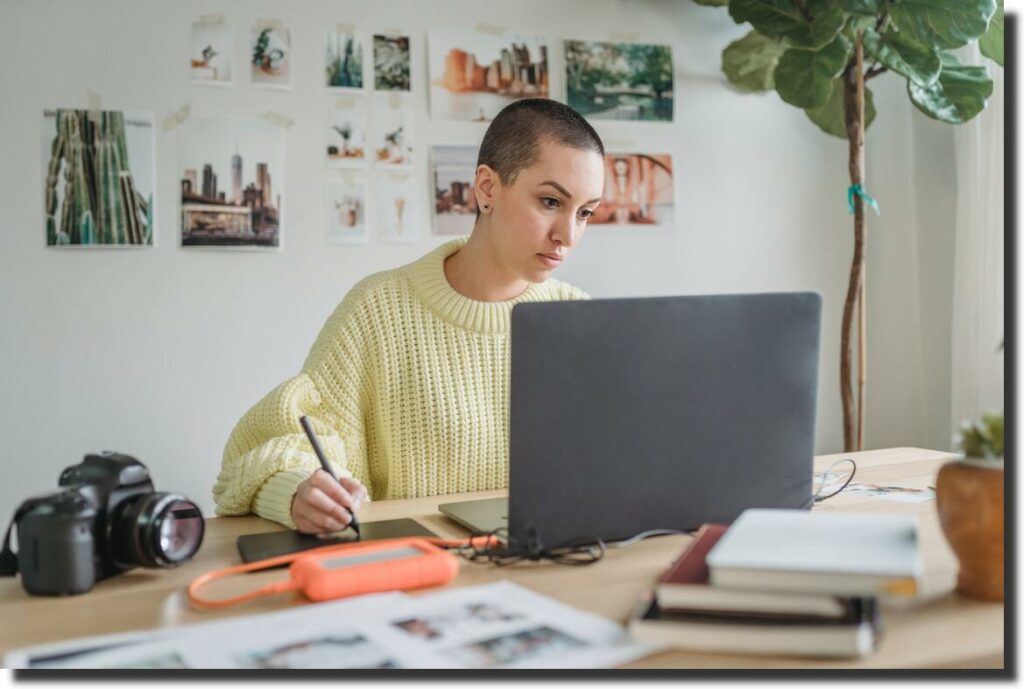 Designing products is a complex process. There are many different factors to consider, and sometimes it can be difficult to know what makes a product successful or unsuccessful. Here are some key points to keep in mind when designing products.
Successful products are often user-friendly
One of the most important factors in determining product success is how easy it is for users to use. If a product is too complicated to use, users will quickly lose interest and may even abandon the product altogether. It's important to consider both the technical requirements of the product, and the user's experience, and expectations when designing it.
Successful products are often well-designed
Another key factor in determining product success is how well-designed the product is. Good design not only looks good, but it also makes the product easier and more pleasurable to use. UX (user experience) designers play an important role in ensuring that products are well-designed and should always be consulted during the design process.
Successful products are often innovative
Finally, successful products often have an innovative edge. Innovation is one of the key factors that make a product successful. It can help a product stand out from the competition and make it easier for consumers to use and enjoy.
Many products have an innovative edge, which often makes them successful. For example, some of the most successful products in history have had an edge in design. Apple products, for example, are known for their sleek and stylish designs.
Product design is important not only for products that are intended for consumers. Designing products that are used in industrial settings can also be challenging. For example, machines used in manufacturing must be easy to operate, and they must withstand high levels of wear and tear.
3. Write a Сlear Problem Statement
When starting a product design process, it is important to have a clear problem statement. It should be specific, objective, and measurable. It should also be based on the customer's needs and desires.
Once you know your customers' needs, it's time to determine how to meet them best. It usually means designing a product that solves a problem or meets a need. There are several ways to do this, each with challenges and rewards.
One popular way to solve problems is through user research. It involves interviewing actual users of your product to get their opinions on how it works and how it could be improved. User research can help you understand how people use your product and what problems they encounter. It can also give you ideas for new features or revamp old ones.
Once you have a clear problem statement, you can develop potential solutions. Product design solutions must be feasible and profitable. They must also be easy to manufacture and market. It is important to keep all of these factors in mind while developing your ideas. Once you have selected a solution, you can begin testing it by prototyping the product.
4. Sketching
One of the most important aspects of product design is communicating your ideas to others. By drawing sketches and diagrams, you can illustrate your points more clearly. Additionally, sketches can help you visualize your ideas in 3D, which can help you better understand how they look and feel.
To start drawing your product, first create a basic outline in Sketch. This product design process model will help you understand the size and shape of your product. Next, start filling in the details of your product. You can use simple shapes like squares or rectangles to draw the basic elements of your design. You can also use lines and curves to add more detail to your sketches.
Once you're happy with your design, you can start adding color and text to your sketches. You can use colored pencils or pens to add subtle color details to your drawings. You can add text labels and other elements to help organize and communicate your design ideas.
When sketching a product design process model, the user experience must be kept in mind. You can create a more effective design by drawing and sketching user flows. User flows are the sequential steps a user undergoes from beginning to end when using your product. By understanding these steps, you can better create an intuitive design for your users.
One way to sketch user flows is by using sticky notes or Post-It notes and clustering them together based on common tasks or actions. For example, if you're designing a product that allows users to make reservations, you might place all the sticky notes together on one sheet of paper. This way, you can easily see how different product parts work together and which areas need additional attention.
Another way to sketch user flows is by using flow charts. Flow charts are a great way to visually represent complex processes and interactions between different components of your product. To create a flow chart, start by brainstorming the different steps users might take while using your product. Once you have a list of these steps, draw a box for each step and label it with the corresponding task or action.
5. Prototyping
Product prototyping is a method of designing products before they are manufactured. Prototypes are representations of a product to test and improve the design. You can create it using various techniques, such as 3D printing, clay modeling, or drawing on paper. By testing different design variations, the prototype can help ensure that the final product is perfect.
By creating a prototype, you can quickly and cheaply test whether your idea is feasible and whether people would be interested in using it. Prototypes can be simple or complex, but they all share one common goal: to help you learn about your product and test whether people would be interested in using it.
The benefits of prototyping include:
Benefits of Prototyping
Reducing Risk
Prototyping allows you to quickly explore potential solutions before committing to a complex design. This increases the chances of success, as you can test different configurations and find areas where your design needs improvement.
Evaluating Feasibility
A prototype can help you evaluate the feasibility of your design by demonstrating how customers will use it and what problems might occur. This helps to avoid costly mistakes down the line.
Ensuring Customer Requirements are Met
By creating a prototype, you can ensure that your design meets customer requirements. This prevents further delays in product development, as you can start working on the final version immediately.
6. Specifications Compilation
Specifications compilation is one of the essential steps in product design. It aims to create a document that captures all the relevant information about the product and its features. The product designer can use this document to help plan early and start designing. It also serves as a reference for later customer or stakeholder feedback. The following are key steps in specifications compilation:
Define the product's purpose and target market.
List all the features required for the product.
Summarize all the key performance characteristics (KPIs) required for the product.
Specify how users interact with the product, including any required inputs or outputs.
Describe any necessary regulatory requirements associated with the product.
7. Getting the Pre-production Samples Ready
Pre-production samples are small versions of your product that you can use to get feedback from potential customers. You can use the product design process model to test your product's design, functionality, and usability.
You can also use pre-production samples to find bugs in your product. Finding and fixing bugs before you release your product can ensure that your customers have a great experience using it.
8. Sample Testing
When it comes to product design, it's important to get user feedback early and often. But how do you know which methods are most effective for gathering feedback? One way is to use testing samples.
Testing samples can help you identify and fix problems with your product before it reaches the public. It is a small, representative piece of your product that you test with users. It allows you to find and fix problems before your product goes live. Testing samples can be anything from mockups to full products.
Testing the Samples is important to ensure that the product is quality and meets customer expectations.
Here are some tips for testing:
Before testing, create a test plan and timeline. This will help you know when and how to test specific product areas.
Using different users and scenarios to see how the product performs during testing. Be sure to monitor user feedback to see if there are any issues.
After releasing the product, continue to test it by using surveys and customer feedback to determine any problems.
9. Development/Production Process
When starting the development or production process for a new software product, it is important to have a plan. This plan should outline the steps that will be taken to create the product, from concept to launch. The plan helps ensure that products reach consumers promptly and accurately while reducing waste and costs.
The product plan will outline your product's goals, features, marketability, and estimated costs. It's important to remember that you should tailor your product plan to your business's specific needs.
However, planning the production process can be challenging, particularly if you're not familiar with the process. A useful tool for creating this plan is a product development timeline.
You can use a product development timeline to track the progress of a project from beginning to end. It can be divided into stages; each stage should have specific goals and objectives.
10. Quality Assurance
Quality is the cornerstone of any successful business. Ensuring that your products are of high quality ensures that your customers will be happy with their purchase and that you're meeting your company's reputation. The quality of a product is affected by its design, manufacture, testing, and delivery.
Designing for quality begins with understanding the customer's needs. It is important to know what features are necessary for the product to satisfy the target market and create a design that incorporates them.
Manufacturing quality is essential for ensuring that products meet customer expectations. The manufacturing process must be carefully planned and executed to avoid defects and ensure consistent quality from batch to batch.
Testing is an important step in ensuring quality products. It can reveal defects before they cause any problems for customers. Testing can also help ensure that products are properly designed and manufactured.
Delivery of quality products is also important. Ensuring timely delivery allows customers to receive the product they ordered as soon as possible. Delivering quality products also helps reduce customer complaints and returns.
Key Takeaway
What is the product design process? Whether you're a designer just starting out or an experienced product designer, there's always something to learn. We've put together this 10-step product design process to help you take your designs from concept to market. Whether you're designing a new product or redesigning an existing one, following this process can help ensure that your finished product is successful and meets your customers' needs.