As a marketer, have you thought about display advertising and what it can do for your business? With the advancement in technology, it can be hard to ignore the changes in digital marketing. But why should you consider display advertising? What type of display network is your business using?
Is display advertising essential? In this review, we'll give you every detail you need to know about display ads.
Let's get started!
What Does Display Advertising Mean?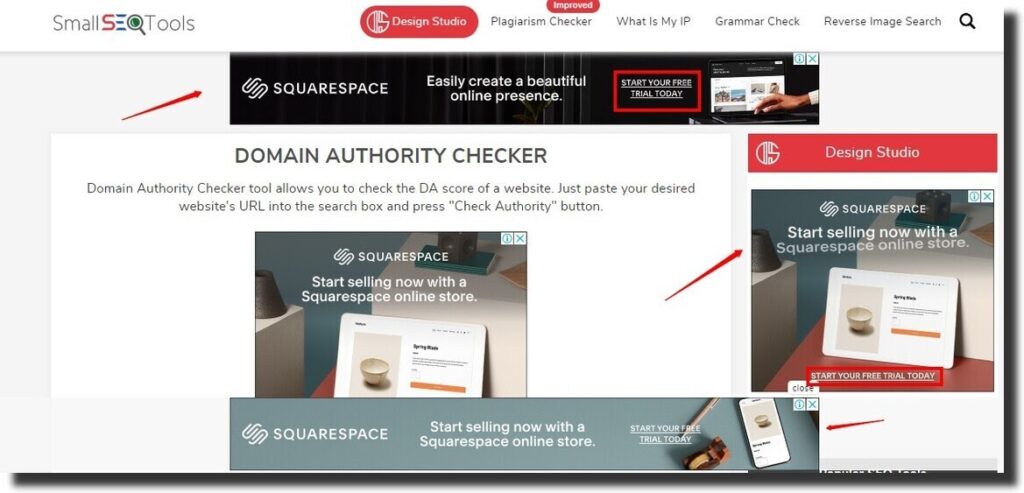 What comes to mind with the word 'advertising'? Do you think of website ads, Google ads, banner ads, tv advertisements, or billboards? Well, if that is what you have in mind, then you're right. Display advertising is about showcasing your brand to the right people at the right time.
So, online display advertising is about using rich media ads- images, text, banners, and videos. It helps to create awareness, attract traffic and convert potential customers into leads. Your display campaigns should have a value proposition. But how do you achieve this?
Display advertising is about using the appropriate platforms and crafting the relevant message to attract the right audience to your brand or organization. These platforms can include social networks like Facebook and Google. You can also use Google ads and Facebook ads.
How To Use Display Advertising
Display advertising can grow your business by attracting, engaging, and converting customers. It helps you reach the target audience through the internet. Before you begin, you need to determine your goals and come up with a marketing strategy.
For instance, you are a Phoenix web design agency, and you want people to learn about your business. How do you maximize your reach? From the definition above, display advertising is a preferred method. It is also easy to use with Google ads.
You can use a banner, text, or video with your ad. Make sure you personalize the ad copy to reflect your brand. Here is what you can do. Design a banner ad with your logo, photos, and a relevant message. You can even add an inventive before making a placement.
It allows you to choose a website, a particular web page, and a specific section. In addition, when you are targeting your audience, you can select a specific audience or target multiple audiences.
Display advertising is different from search ads. It allows you to decide who you want to reach, what you want to tell your audience, use visuals, determine the tone and the style of your display campaigns.
Search advertising, on the other hand, relies on keywords. The search ads display on search engine results pages, while display campaigns appear on web pages.
With display advertising, you can reach new customers across the internet. Create awareness, drive website traffic, and engage with your target audience.
Display Advertising Services
There are so many reasons why you should be using display advertising for your business or organization. First, it helps put out your brand to people who were previously not aware that it existed.
As a business, you will have to make payments to whoever owns the ad space. But before you get started, you need to have a display advertising network. This is a system that allows you to build and run your ads.
A display advertising network enables you to personalize your ads. So, what marketing SEO services does Display Advertising have to offer?
Brand Awareness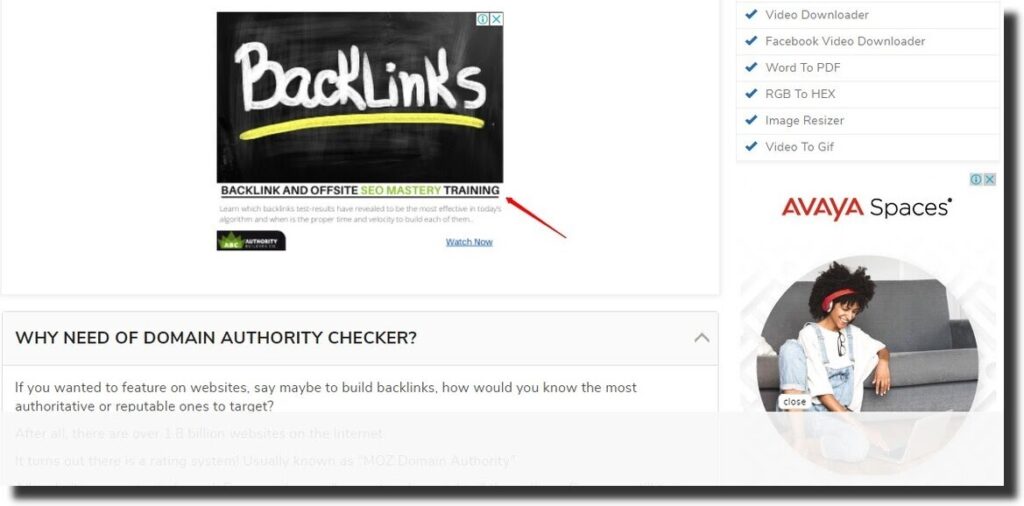 Have you come across the term brand awareness? Display advertising helps new users discover the existence of your brand. Let's have a look at an example.
Have you ever clicked on a website, and then you see a banner from a different brand, either on the side, top, or bottom section of the website? This is how businesses and organizations use display advertising to create awareness.
Simply put, brand awareness is about marketing your business to people who never knew it existed before. They can choose to click on a link to find out more about what you do.
The benefit of using display advertising is that it helps you get clicks, impressions, and conversions.
Remarketing
For a social media marketer, remarketing is essential. It helps increase click-through rate and conversions. But, what does remarketing mean in display advertising? It is a form of marketing where you target people who have interacted with your brand before.
For example, you are marketing a new product in your business. You realize that most people are clicking on the link but not completing the order process. One of the options for converting these people is through retargeting.
You can have an enticement, like an offer or reward, for anyone who buys the product. Remarketing in display advertising helps you increase online sales and nurture your audience. Google analytics can help you with remarketing. You can use it with Google ads and social media platforms like Facebook.
Conversion
Display advertising is a form of digital marketing. It is a source of lead generation. With remarketing, you can turn prospecting clients into regular customers. For instance, you can design a banner ad that is specific to your brand, has an offer, or explains more about your business.
It should also be attractive to prompt users to click and view the landing pages. A display campaign can increase conversion or the number of clicks on web pages. Digital banners help generate more sales and leads.
Types of Display Ads
Display campaigns can take various forms. Advertisers can use either of the ad formats below for display marketing:
Video ads
As the name suggests, this ad type uses video to engage with the users. As a digital marketing trend, most brands are resulting to using videos for marketing. They have higher online engagement as compared to texts.
Most people prefer watching a video as compared to text-based banners. Have you clicked on a website, and a video display ad pops up? These videos are muted to reduce interruption or turn off prospective users.
In as much as they may seem annoying to the website users, media ads help in creating awareness and remarketing.
Text Ads
A text ad uses fonts, a message, and images to attract the attention of the users. In addition, it should have a link that directs the user to the advertiser's website. A text ad should not be too long.
It should be brief and to the point. For instance, you can use it to promote an offer, promotion, or give more information about an upcoming event.
Image Ads
Image and video ads are hard to ignore. You cannot compare them with text ads. High-quality visuals attract the attention of the audience as compared to using plain text. If you are using an image ad on your social media platforms, you are free to select the size. However, on a website, you only have less space to use.
Rich Media
Rich media helps you grab the attention of your audience and drive engagement. Users engage with your videos, animation, or images. With Google Ads, you can use rich media in a display advertising campaign. Not only can you use a display campaign on ads but business email as well. Rich media ads are more involving and engaging.
Google Ads
It is the most common type of ad. Users can use rich media ads with the Google display network. It allows you to set the pricing for the campaign.
Display Advertising Trends
Have you come across the phrase, online is where your audience is? Brands, advertisers, marketers, and small businesses are using digital marketing to reach their customers. Gone are the days when people relied on billboards, newspapers, and brochures for marketing.
Although we cannot get rid of the offline marketing methods, most advertisers are shifting to display marketing. What trends should you look out for as you apply display advertising?
Mobile advertising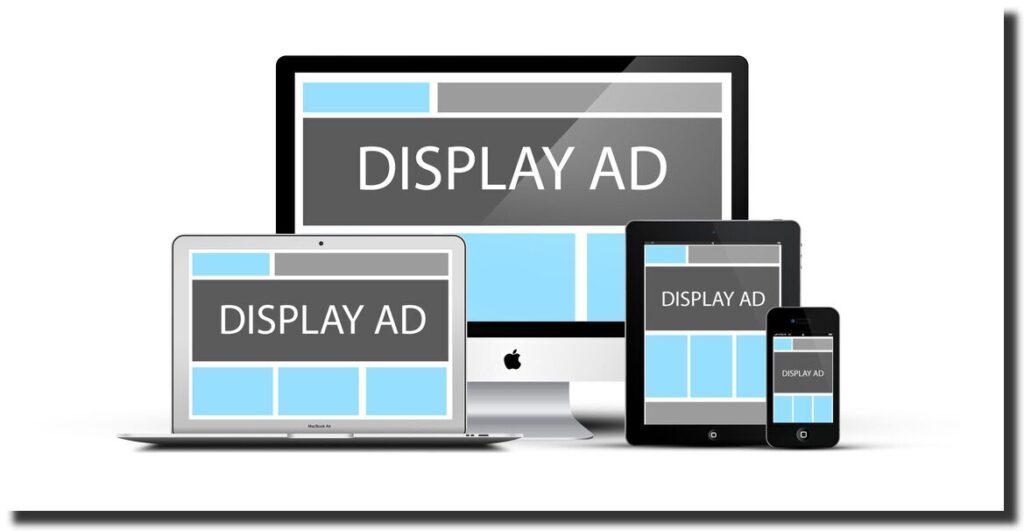 With more businesses shifting to digital marketing, the display ads should also be mobile responsive. It means that they should adjust to the various screen sizes. Display advertisers should optimize Google ads, media ads, and display campaigns for view on varying screen sizes.
Remarketing
As earlier mentioned, remarketing is creating an ad that targets customers who have interacted with your business, but left without taking extra action. With remarketing, brands target users who have an idea of what they are dealing with.
A customer is likely to proceed with a product from a brand they are familiar with. Remarketing is a better method of maximizing conversion rates.
Video advertising
With the growth in display advertising, video usage is also growing in popularity. It helps to pass a message faster and to a larger audience. Instead of using text, businesses will adapt to using visuals than plain text. For example, a brand can choose a display ad campaign to drive traffic, increase display ads, and click-through rates.
Display Advertising Networks
One of the best practices when creating a display campaign is a/b testing. It means you can use various ad formats to see how it displays on a web page. Some of the most commonly used examples of display advertising are:
Google display
Google display advertising is the most popular choice among marketers. But, it varies from a search ad. Marketers advertise on someone's website. With Google display, you need to have a display network to manage the ads.
You can customize your Google ads by picking the location, selecting a goal, age and demographics. Also, make sure you include a call-to-action. The display ad campaign helps you reach your potential audience and be creative in your ad copy.
Why Should You Consider Using A Google Display Network?
Here is why you should use a Google display network:
You are free to run different types of ads. You can choose to run text, image, rich media, or video ads.
You can use a Google display ad to familiarize new clients with what your brand is all about. In addition, the ads can have different goals. For instance, app promotion, leads, brand consideration, or website traffic.
Best used for the bottom of the funnel marketing like brand awareness. With the ads, you can reach out to customers who are not looking to buy at the moment. This way, they are aware that a specific brand exists, and in case they want to purchase, they may consider your products or services.
Users can view the ads on the various websites they visit. With a pixel, you can retarget clients who are more likely to convert.
For an eCommerce store, for instance, you can use the Google display network to advertise products that do not satisfy an immediate need.
It gives you more options to target your audience. You can tweak your way and create a banner for your target audience.
Facebook Audience Network
Have you used or come across Facebook ads before? Facebook has as many options as Google's display network. You can choose a goal, set up the audience, add a budget, and select a type of ad. Facebook ads are as popular as Google display ads.
Twitter Audience Platform
With the Twitter audience platform, you can display your ads across mobile devices. They are mobile responsive and reach a wider audience throughout the internet. It has the tools and features you need to create an engaging and converting ad.
Types of Audience
Audience target is essential before displaying an ad. Social media Analytics helps you grow your audience. Here is a list of audiences for your display advertising:
Retargeting audience: for the Facebook audience network, for example, you can create different audiences. The retargeting audience is one of them. It helps you place your ad in front of people who have previously interacted with your product or service. They may have watched your video, clicked on a text ad, or visited your website.
Affinity audience: a type of audience that is interested in whatever your ad has to offer.
In-market audience: users are in the market looking for a product or service that your brand has to offer.
Demographic targeting: when selecting a target audience, you need a person's gender and age to maximize the chances of seeing your ad. For instance, if you are selling ladies' apparel, you will select the gender as female and age from 25 – 35.
How Do You Make sure your Display Advertising Meets Your Goals?
With display advertising, you can attract, nurture, and grow your target audience. It also helps you to advertise your brand to new clients. So, how do you make sure that your ad meets your campaign goals?
Have a simple landing page
A landing page is a specific webpage that your audience will land after clicking on a link. It should match the content on the display campaign. You do not want to be marketing a new product, and the link on the page is about contact information.
The information on the ad should match the one on the landing page. Therefore, the web page should have a call-to-action button, be mobile responsive, and represent your brand. Having attractive landing pages can maximize click-through rate and conversion rate.
Have a clear message
A majority of internet users skim through texts. If you are using a text ad, keep it short, simple, and to the point. You can brainstorm various options before proceeding with the display campaign. For example, if your ad campaign is about a short-time offer, keep it short and brief.
Mobile responsive
Most internet users use their mobile devices to access services and products online. Responsive display ads mean that they can adjust to the different screen sizes. As advertisers, you want to maximize your ad reach and convert as many clients.
If you are using banner ads, you can design them in such a way that they are visible on various search engines.
Make use of different display ad types
Human beings are visual. When designing a display advert, you can incorporate visuals to attract the attention of potential customers. For example, you can use video, images, and a short message for your marketing campaign. With the various ad formats, you can maximize your click-through rate and increase conversion rates.
Have a goal
Before you get started with display advertising, you need to set the campaign goals. Is your ad about brand awareness, leads, increase sales, or website traffic. Display advertising is different from search network ads.
Having a goal helps you target a specific audience, choose an ad type, and have targeting options. Besides, it helps you come up with a pricing plan of how you want to budget for the ads. You can set the cost per click for the PPC marketing campaign.
What Are Display Ads Good For?
Display advertising offers businesses the ability to reach relevant users across the internet. It helps you attract traffic, engage and convert customers.
Online advertising allows businesses and brands to pay for their ads to appear when a potential client visits the right page. With display advertising, you can maximize conversion and increase sales in your business.
Before you get started with display advertising, have a goal in mind, a landing page, call-to-action, and a marketing strategy. For instance, you can use social media marketing, Google display ads, search PPC, and Facebook ads. Carry out a/b testing for the ad copy to see how it appears on a search engine. With so many display advertising examples, you can customize ads to reflect your brand.