With evolving website-building technology, it is getting harder to stand out. If you are building an ecommerce website, you need to create a visually stunning marketplace that gives a great user experience. To do this, you need webflow ecommerce templates.
With webflow ecommerce templates, you can easily create beautiful and professional websites with an elevated user experience. Webflow ecommerce sites help your business stand out amongst the numerous other ecommerce websites.
If you are unsure how to design your website, our guide will give you the 15 best professional webflow ecommerce templates to help you get started.
Let's begin!
Why Use Webflow?
Before we start looking at webflow ecommerce website designs, let's look at why you should use webflow for your ecommerce store.
Webflow is more than just a website builder. It is a zero-code visual-forward website building platform that features stunning website design and a smooth interface. Webflow allows you to host an ecommerce platform and use CMS tools.
This platform's editor suite ensures that you will have a visually-stunning and professional webflow ecommerce sites. Webflow creators have access to multiple webflow showcases and templates for design inspiration. With webflow's editor, you will create professional and sleek sites.
The numerous editing tools are easy to use for any level of the website builder, and they have helpful tips and tutorials to help with your creative journey.
15 Professional Webflow Ecommerce Templates
Now that you know why you should use webflow for ecommerce let's look at 15 webflow ecommerce templates for your website. These templates include customizable features, so you can make any design changes if you need to.
This list also includes some free and paid webflow ecommerce variants, so you have plenty of choices.
Rela Template
Rela is a Webflow template that can be used specifically for Beauty, Spa, Salons, Wellness, blog, and personal websites. You can run a Webflow e-commerce review for this website and see how well it suits your types of business.
This template is packed with niche specific functionalities and dedicated pages like Our Spa, Treatments, Location, Pricing, Membership, Gift Proposals, and several other service pages that are completely customizable for every unique Webflow e-commerce website.
The Rela template is fully responsive and designed as a mobile-friendly theme for websites and web apps, every single feature and page element flows with the screens of tablets and mobile phones and adjusts to stay just as visually striking as on desktop.
With impeccable UI and UX design you can shape your customer's experience and customize everything to make it unique to your business niche, from the home page to product page, cart and checkout.
NextUp Template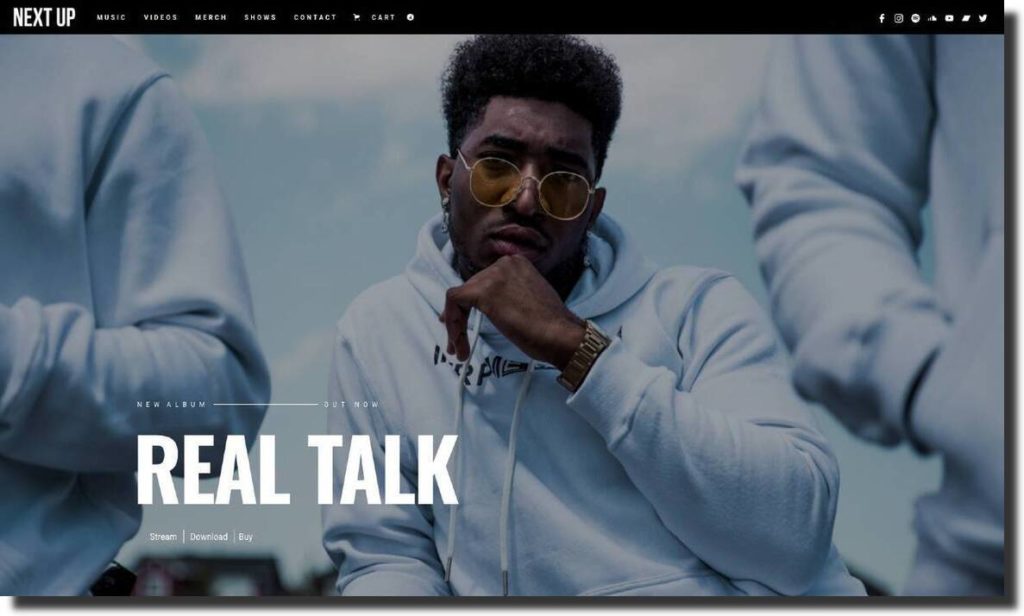 NextUp is a music-focused ecommerce theme, but it has a versatile design that fits many ecommerce websites. You can use this template to showcase your music or sell concert tickets. There are endless possibilities with NextUp.
NextUp is an all-in-one webflow ecommerce template that allows you to make beautiful website pages that are easily shared on social media. This webflow ecommerce variants has organized page layouts and big blocks of texts for a bold website design.
This webflow template works seamlessly with the webflow editing suite to simplify customization. You can use webflow CMS to add updates to your website, and the CMS allows you full control over your content.
The store section of this webflow theme features clear pictures and descriptions, so you consumers know exactly what product they are getting. This template also has the option of adding size and color variants. With NextUp, you will take your ecommerce website to the next level.
Kunst Template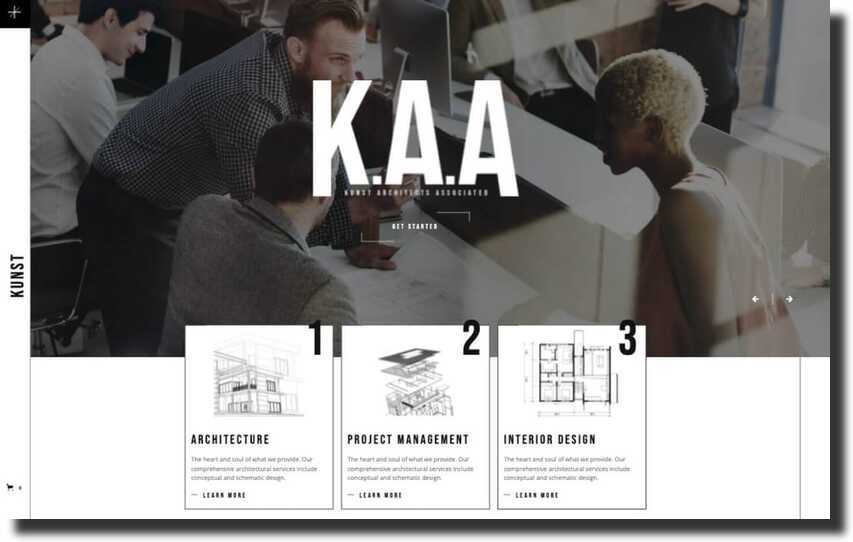 Kunst is a sleek and modern webflow ecommerce theme that is versatile and will fit any ecommerce site. If you want to create an ecommerce website for an architecture and interior design firm, you should run a demo Webflow e-commerce review on this one.
Kunst is a fully-responsive website template with multiple niche plugins to help you create a website with high functionality and stunning visual design. This webflow template also features the About Us, Why Choose Us, and Blogs page. So you can rest assured because there's so much content you can add.
Since Kunst is a fully-responsive website, it works great on your mobile phone. All your pages are high-quality, and the transitions are seamless, even on the smaller screen. If you want to add previous projects to your website, it also offers in-built portfolio pages.
The website template uses bold but aesthetic fonts to make all text readable for users. One of the biggest creative design features of this website is the use of minimalistic layout. It adds an artistic quality to your website and makes it look professional.
Productos Template
You should use the Productos webflow template for a simple and light-hearted design. This template gives you a gentle pastel color scheme with smooth animations for a simplistic yet professional website.
Productos' minimalistic yet impressive design consistently scores high on webflow ecommerce reviews. There is ample space in Productos' template, so your website does not feel cluttered. Users enjoy navigating this website as there is a smooth and easy flow between pages.
If you don't enjoy the default color, products give builders the option to swap out the color scheme to represent their brand best. Productos has an intimate design quality, making it an ideal ecommerce template for small businesses.
With productos, you will create an impressive small business site. Productos has subtle animations and interactions which enhance the user experience. The friendly feel of productos makes it a perfect template for your small business website.
If you want to make changes to the Productos template, this ecommerce site is 100% customizable. With this template, you can change anything, from the font to the color scheme.
Clark Template
If you want to create a website for a visually-forward business, you should use the Clark web template. This is an artistic webflow ecommerce template with an elevated design that makes the site look professional. With the Clark template, it's easy to put your visual at the forefront.
Even though it works best as a portfolio for creative business, this template is incredibly versatile and works great for various brands. It also offers unique pages for options like About Us, Testimonials, Portfolio, etc. Every feature that goes into a great website is yours with this Webflow template.
For ecommerce businesses, design aesthetics will give customers a better look at the products. With this template, you can use high-quality pictures to showcase your products. You can also use creative features to highlight your product pictures.
Like other templates, this is a fully-responsive website template, and it works well on a mobile phone. Since visuals are a big part of the Clark aesthetic, your mobile website will also showcase brilliant photos. This template features several high-quality integrations to take your website to the next level.
Luma Template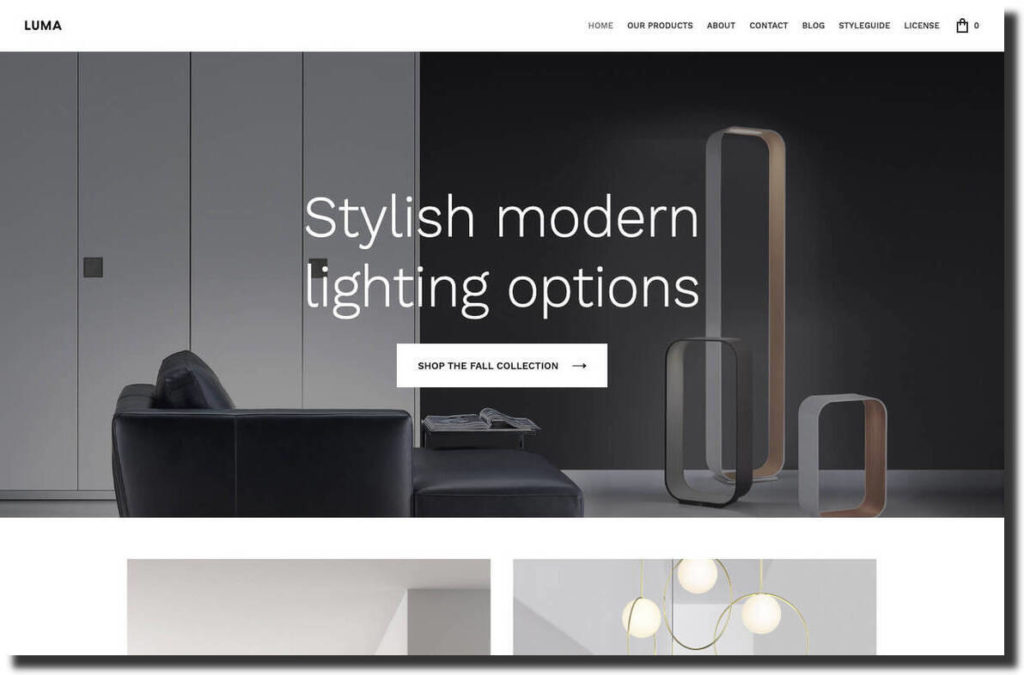 Do you want to build a website, but you are tight on the budget? Luma is the ecommerce template for you. This webflow ecommerce template has a sleek and minimalist design that makes it perfect for professional websites. Luma does not hold back on its design features.
If you want to start with an ecommerce website but don't want to spend a lot of money, Luma is the perfect template for you. With Luma, you have access to all the necessary design and editing features to create an amazing website.
Luma has endless customization, as you can change the font, color, images, and other style elements to represent your brand identity. Luma features plenty of whitespaces to bring light to your website. It also makes your website look less cluttered and easy for consumers to navigate through.
If you want to create a modern and professional ecommerce website without breaking your budget, get started with Luma.
Betaa 128 Template
Betaa 128 features a bold color scheme that makes it an ideal template for various ecommerce websites. Even though Betaa mimics the design of a SaaS website, this template is versatile, and it works best for multiple tech-related industries.
Betaa's style elements are bold and eye-catching, making it an ideal template if you want to create a unique website. With this template, you get an amazing set of pages that work well for software-related ecommerce websites. It lets you add status and a service menu for your customers.
With Betaa, you will create a high-speed website to increase user satisfaction. It also includes all the necessary SEO optimization to help your website rank higher on search engines. These features make your website accessible to a wide audience range.
If you want to add blog pages to connect with your customers, Betaa offers 2 different blog layouts that easily add blog sections to your ecommerce website.
NFT Tokyo Template
With NFT market booming this year, this template is a great choice for your NFT store website. NFT Tokyo features a stunning visual design that helps your website stand out from the competition. It is the perfect website template for your NFT store, from the color scheme to illustrations and icons.
It comes with an extremely user-friendly editing panel, and it requires no coding knowledge. This editing panel is easy to use, especially for beginner website builders. You need to use the simple drag and drop function to create your perfect website.
With NFT Tokyo, you have several useful web pages and customization options to create a unique website. There's also a range of alternative layouts for most pages and if you don't like a design element, you can simply remove it from the page.
Opale Template
If you are looking for an elegant ecommerce website template, Opale is the template for you. This website template features a white, gray, and gold color scheme which gives this template an elegant and luxurious quality.
You can use Opale for an online fashion store, watches, jewelry, and other high-end products. Opale's design elements create an elegant ecommerce web template to showcase your goods. The design details work together to create this stunning theme, from the font size to the page layout.
Opale is a highly-customizable and sophisticated modern template that combines elegant design with high functionality. Even though Opale has impeccable design elements, it does not comprise its functionality.
This breathtaking template also includes several pages to increase your website's usability and customer satisfaction.
Fitnesso Template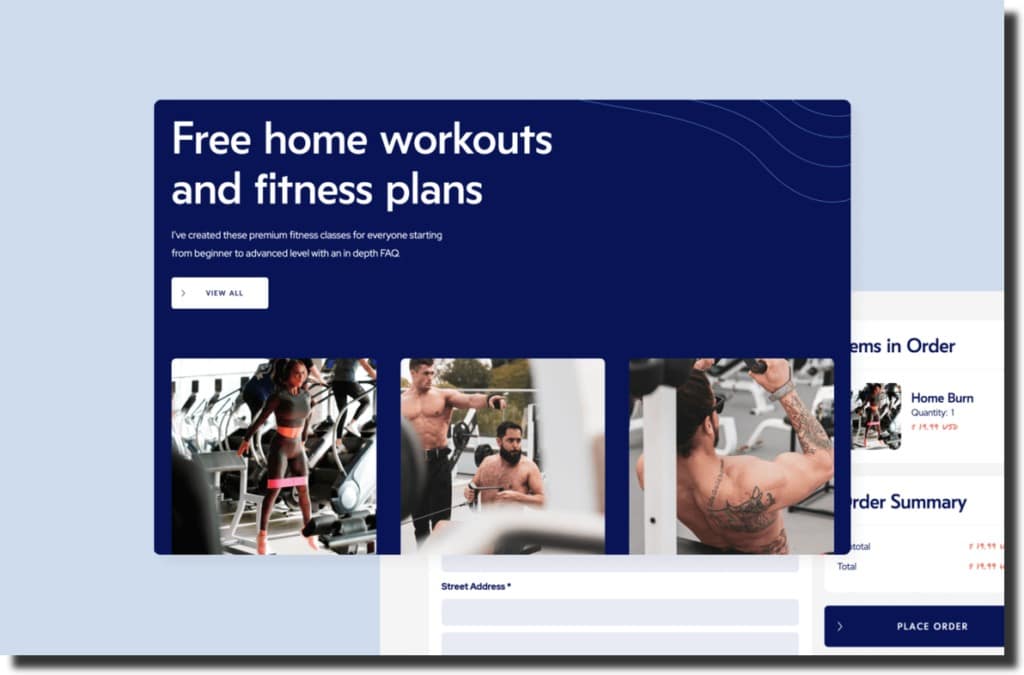 Fitnesso is another free ecommerce webflow template that features a high-powered design for a bold website. If you want to create a website that stands out amongst competitors and goes easy on your budget, you must use Fitnesso.
Creating an online coaching website is an exhausting task, but Fitnesso makes this job much easier for you. Fitnesso's interface is easy to use, and you don't need any extra coding knowledge to create a stunning website.
Since Fitnesso is a service-based website template, you have access to several pages to sell your services. You can add a pricing plan, subscription plan, and even a meal plan option. This template also makes it easy for users to schedule appointments on the website, and you can integrate your email to the website for better communication.
Bjørn Template
Bjørn is a minimalist template for digital marketing and web development agencies. But it has several customizable features that make this template ideal for any website. Bjørn's design is flexible and unconventional for this specific niche and that's what makes it stand out.
For any professional website, it's important to have consistency throughout the website design. Bjørn ensures that all your pages stay consistent with its design elements. If you want a clean and professional website, you will find several great style elements with this template.
Bjørn allows users to create as many pages as they want for their website. They include home pages, FAQs, blog page styles, and many more. It will help you out with the multiple-page layouts if you find yourself in a design rut.
Restaurant X Template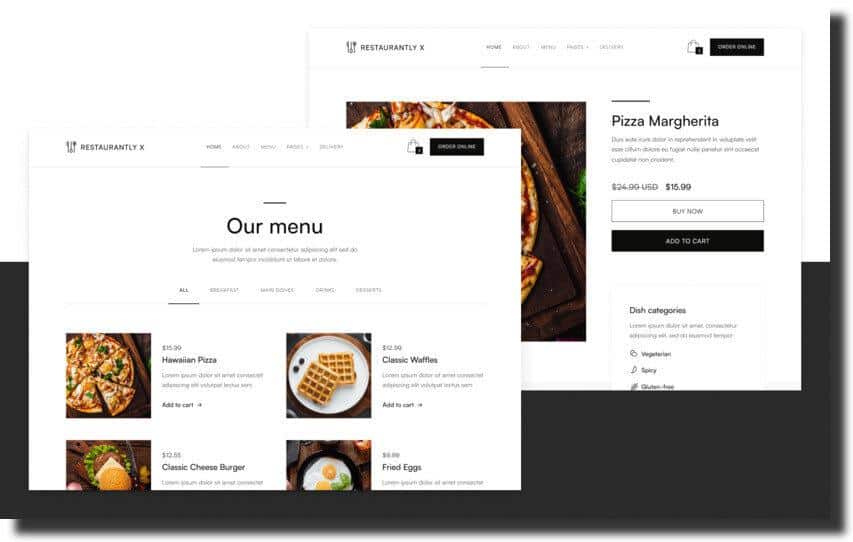 You need a unique template for a restaurant website that fits all your design needs. Restaurant X is a great webflow ecommerce template for restaurant websites as it includes several pages that serve this industry.
Restaurant X's style elements are fantastic for creating a tasteful and elegant restaurant website. Each design aspect leads to a modern and refined web space that works well for fine dining establishments.
Ember hosts several high-quality pictures, and it also includes a slider function to showcase all your delectable dishes. With Ember, you can add stylized pages for menus, reservations, and contact forms. If you don't like the default color scheme, you can easily add colors that fit your brand identity.
Fovero Template
Are you looking for an ecommerce platform that does it all? Fovero is the perfect ecommerce template for you. Fovero is a versatile webflow template that works with any type of business. You can sell fashion items, wellness products, or create a lifestyle brand. The possibilities with Fovero are endless.
Whether you own a small business or run an enterprise, you can use Fovero to sell your products. Fovero includes three different variations for each page based on the company's size. Fovero also offers three product card types so you can choose the best way to present your product.
Quadra Template
Quadra is another great multipurpose ecommerce template. From the font style to the color scheme, Quadra is a versatile ecommerce website template. With Quadra, you will create excellent websites with a clean and modern aesthetic.
As with the other templates, Quadra is a fully responsive website template, so your website will also work well on a mobile screen. The seamless interaction is smooth, and your pictures will always retain their high-quality resolution.
One unique aspect of Quadra is that you can add several product shots to present your items in various ways. Quadra also features a fully-functional online shopping and checkout feature to enhance your ecommerce website.
Mueble Template
Meuble is a great template for expansive ecommerce stores. Most ecommerce platforms only host a limited number of items, but with Mueble, you can add various products and organize them by categories.
In an expansive ecommerce store, navigation is crucial; therefore, Mueble includes several organizational and navigation aspects to increase the functionality of your website. Mueble has a scroll-trigger interaction that makes your website easy to navigate.
Why Should You Use A Ecommerce Template?
Now that you have your shortlist of ecommerce templates, here's a list of why a template is beneficial for your website.
It's Faster
Your time is valuable, so you must use a website template. It takes a lot of time to get an ecommerce website up and running. The time you spend on website-building should go towards selling your products. To cut down your build time, you must use website templates.
It's Cheaper
A customer website from scratch costs more than $1000. However, you create a stunning website at a fraction of the cost with website templates. If you want to create a free website, you also can use free website templates.
It's Functional
Expertly designed websites provide access to numerous layouts and pages that work well with any website. If you create a website from scratch, you will spend more time customizing each page.
These templates also come with several ecommerce features such as online ordering and live chats to make your website dynamic. Since most templates have these features, all you have to do is add them to your website.
Many Options
You can look through several options to pick your favorite website designs with website templates. All the different website options will inspire your creativity and help you in the design process.
Final Takeaway
A well-designed ecommerce website is crucial for your business. With these 15 webflow ecommerce templates, you will create a professional website that will help your business grow and attract customers.