We are happy to share with you another important merit of our professional team: UPQODE Nashville web design agency  is recognized as one of the best web development company worldwide! We received this assessment from DesignRush, a platform that brings together agencies, leading local and global web development firms.
A little bit of information about DesignRush
Finding the right web design and development agency is a real challenge. It is not so easy to find experts among thousands of offers on-site development that understands the brand value, target audience and customer goals. And here are very useful resources that represent only the best companies with their portfolios and customer ratings.
The DesignRush team is the agency's previous owners and executives. They are uniquely qualified to identify key performance indicators that agencies must meet to be represented. To help businesses find contractors to perform the tasks they need, DesignRush analyzes companies from all over the world and creates lists of top companies in different categories.
Some DesignRush selection criteria
Successful projects and portfolio highlights
It includes a general overview of the company, a list of clients, basic services provided by the company, submitted works and portfolios.
Quality of work and reputation of the company
The DesignRush team analyzes the company's existing image, presence on social media and in the press.
Team professionalism
An important indicator is the qualitative and quantitative composition of employees, skills and professional merit of team members, experience. Particular attention is paid to project management and cooperation with clients.
Customers and reviews
The DesignRush platform gives you the ability to post reviews about a business. Only proven past clients here can evaluate the quality of work, timeliness of work, customer relationships, value for money.
UPQODE on DesignRush
We are proud that DesignRush appreciated the websites created by the UPQODE`s webdesigners and developers in 2019, including Samsung, Travod, Sovereign's Capital, Lafarge, CTC, Hyperial Studio Ltd, Autotrip, CompareTransfer, Hundredfold Studios, Crowdfunding Netzwerk UG, and last but not the least Sew Sketchy.
Here are some of our customer reviews from DesignRush:
"Upqode is an amazing company to work with. Their work on our website makes a significant difference to our business. They take all the design designs and turn them into a beautiful, functional, and customer-friendly e-commerce store. Their team is completely trustworthy and incredibly organized. Not only do they have a very robust timeline and calendar that they respect and follow, but they are incredibly efficient to work with. "
Romy Schreiber, Owner at Sew Sketchy
"The agency is well-organized and allocated designers, developers and project managers to different phases of the project to ensure an excellent result. The project wasn't easy because it involved creating designs based on simple mock-ups, integrating forms and CTAs with Hubspot, and at the same time, a tight deadline and a lot of pressure coming from all sides. The outcome was extremely positive and we highly recommend Upqode to anyone who wants to create a WordPress website. "
Nuno Pereira, Marketing Manager at AutoTrip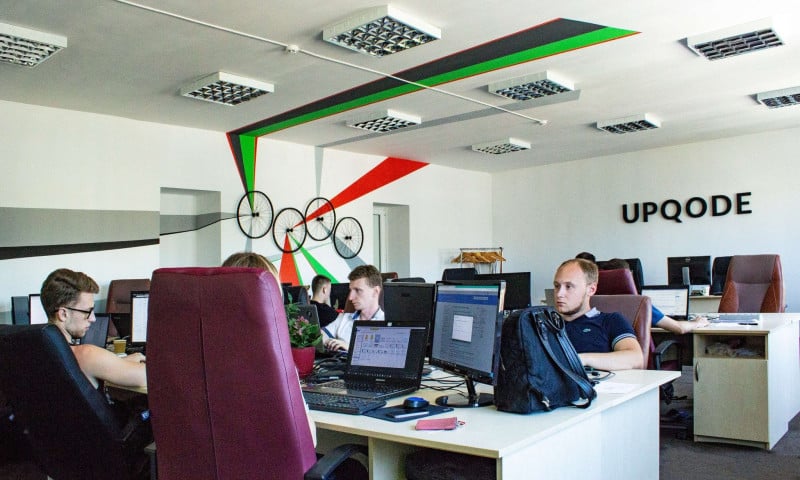 UPQODE is grateful to all our clients for their trust and appreciation of our work. It is because of you and your feedback that we have achieved this result. It is very important for us to provide high-quality services, reach new peaks and build long-term partnerships. Therefore, we will continue improving for you.
You can see a list of other companies that have been included in the rating by following the link: https://www.designrush.com/agency/web-development-companies .