Imagine having tools to help you keep close tabs on conversations happening in your marketplace and market constantly.
Have you been following your social channels diligently these days – keeping an eagle's eye on your visual posts, pins, and mentions?
Are you tired of relying exclusively on another team member's input on what looks good and works well? If so, social listening could be the solution you've been looking for.
Social media can be a great way to access the pulse of your user base and track potential customers, but it takes time and resources to find these opportunities. It is the easiest way to get insights from social media that can help you grow your business. Social Listening tools help you track mentions via a dedicated custom dashboard.
Get better insights with this article's top seven paid and free social media listening tools! Simply set up the tool to track social media conversations for your brand and get actionable insights every day!
What Is Social Listening?
Social listening is the process of tracking social media platforms for mentions and conversations related to your brand, then analyzing them for insights to discover opportunities to act. You can learn about your target audience and what they say about your brand by monitoring these conversations.
This information can help you create content that resonates with your followers, increases engagement, and leads to more sales.
To start social listening, first identify which social media platforms you want to monitor. You can use a tool like Hootsuite or Keyhole to track all your accounts in one place or use separate tools for each platform. Once you select the platforms you want to monitor; it's time to track mentions and conversations.
For example, when someone mentions your brand on Twitter, you'll need to add that mention to your tracking system as soon as possible. Make sure you're monitoring both the date and time of each mention to determine when people are talking about your brand and what topics are being covered.
Once you've added all mentions into your system, start analyzing them by looking for trends. For example, did people start talking about your product more after a recent launch? Did influencers start promoting it? Once you've identified some trends, you can take action based on those findings.
Social Listening Process
Social listening is a two-step process.
Step 1
Monitoring social media channels for mentions is an important part of social listening. By monitoring the conversations on social media, businesses can better understand what their customers are talking about and what trends are emerging.
The first step in monitoring social media mentions is identifying which channels are used. Many businesses monitor Twitter, Facebook, and LinkedIn for mentions, but other platforms may be more relevant to your business.
By monitoring more than one channel, you will get a complete picture of what is happening across all your social media platforms.
Step 2
Once you have identified the channels, the next step is analyzing the conversation. You can look at specific keywords or phrases or the sentiment of customers. You can also look at how happy or unhappy customers are with your product or service.
What's The Difference Between Social Listening And Social Monitoring?
Social media monitoring is all about collecting data.
On the other hand, social listening considers the mood behind the data. Social listening helps businesses understand what people say about their company and products on social media platforms to create a more positive customer experience. This allows businesses to resolve customer complaints before they turn into lawsuits and help them identify new marketing opportunities.
Some of the most important factors that social listening looks at include sentiment (positive, negative, or neutral) and influencers. Companies can better target their marketing strategies by understanding which users are driving the conversation around a particular subject matter or product.
For example, if you're a clothing company and notice that people are talking about how much they love your clothes, but nobody is buying them, social listening could suggest that your pricing is too high or that your designs aren't up to par.
By resolving these issues before they become public nuisances, you can keep your business running smoothly and ensure positive customer feedback.
Social media monitoring is all about collecting data. By monitoring social media platforms, businesses can collect information on the behavior of their customers and followers. You can use this information to improve customer service, product quality, and marketing campaigns.
Some common measures of social media activity include the number of tweets, posts, and likes. Businesses can also track user engagements (the number of comments, shares, or replies) and sentiment (positive or negative).
This data can be used to identify trends and make informed decisions about how to market products or services to people using social media.
How Can a Social Listening Strategy Help Your Business?
When it comes to social listening in business strategy, it's important to understand what's being said online, who is saying it, and why. Doing so can help you better understand your audience and develop strategies that resonate with them.
Businesses must understand their audience to stay ahead of the competition and create more engaged customers. Companies can develop successful business strategies by engaging with social media platforms and listening carefully to what customers say.
Here are four ways social listening can help businesses:
Understand And Engage With Your Audience
Businesses can build relationships that benefit both sides. Customers feel appreciated, and appreciated businesses often see an increase in customer loyalty and sales. They can learn about trends and issues affecting them. Social media listening allows companies to monitor feedback and respond quickly.
There are several ways to engage with social media platforms and get started listening:
Monitoring social media channels for mentions of your company or specific products or services. This allows you to respond quickly if there is negative feedback or offer support for positive comments.
Searching for keywords related to your company or products on social media platforms. This will help you track conversations about your company and products outside traditional marketing channels.
Engaging with customers on social media platforms directly. This will allow you to answer questions, provide support, and build relationships in a way that is more personal than through official marketing materials.
Identify Customer Complaints Early On
When something goes wrong with a customer's experience, it's important to know as soon as possible.
By monitoring social media posts and conversations about your company, you can identify potential problems before they become widespread or expensive. If you can address these complaints promptly, you'll likely build trust with your customers and keep them returning.
Learn About New Trends Before They Become Mainstream
Sometimes, it's easy for businesses to fall behind on popular trends. By monitoring social media chatter around certain topics, you can get an idea of what might be popular in the near future and prepare yourself for it early on.
This way, you won't have to scramble to develop new marketing strategies once the trend has taken hold-you'll have already planned for it!
Get Feedback From Current Customers
Get feedback from current customers on new product ideas or changes to existing products. When developing new products or making changes to existing ones, getting feedback from as many people as possible-not just those who work with you but your target audience is important.
Improve Customer Service
You can quickly and easily identify customer service issues by monitoring social media. This allows you to address problems before they escalate and damage your reputation.
Generate New Leads
Social listening can help identify potential customers interested in your products or services. You can then reach out to them directly and offer them tailored solutions.
Gain Insights Into Customer Needs
Social listening lets you understand what customers want and need from your business. You can use this information to improve your products or services or develop new ones that better meet customer needs.
Monitor Competitor Activity
Social listening isn't just for tracking your brand – you can also use it to track competitor activity. This information can help you adjust your marketing strategy to stay ahead of the competition.
Increasing Sales
By understanding what potential customers say about your product or service, you can make changes to increase sales.
Building Relationships
Social listening allows businesses to connect with their customers and create relationships beyond just the transaction.
Best Social Media Listening Tools
Here are the list of social listening tools for brand monitoring:
Hootsuite is one of the best social media monitoring tools that enable users to track conversations and measure Sentiment across multiple social networks, including Twitter, Facebook, and Instagram.
The platform allows users to monitor competitor activity, engage with influencers, and track industry trends.
In addition to its core listening capabilities, Hootsuite also offers a suite of tools for managing social media campaigns, publishing content, and measuring results.
With Hootsuite Insights, you can:
Monitor social media conversations in real-time;
Discover which topics and hashtags are being talked about the most;
Analyze sentiment around your brand and industry;
Identify influencers and key opinion leaders;
Benchmark your performance against competitors;
Generate detailed reports on your social media activity.
Falcon.io's (now Brandwatch) social media listening tool is a powerful way to track and analyze online conversations. It provides users with detailed insights into what is being said about their brand, competitors, or industry online.
Brandwatch has many features that make it an essential tool for any business looking to track and analyze its online presence. It offers real-time monitoring of social media platforms, including Twitter, Facebook, Instagram, YouTube, and LinkedIn. Users can also set up custom searches to track specific keywords or phrases.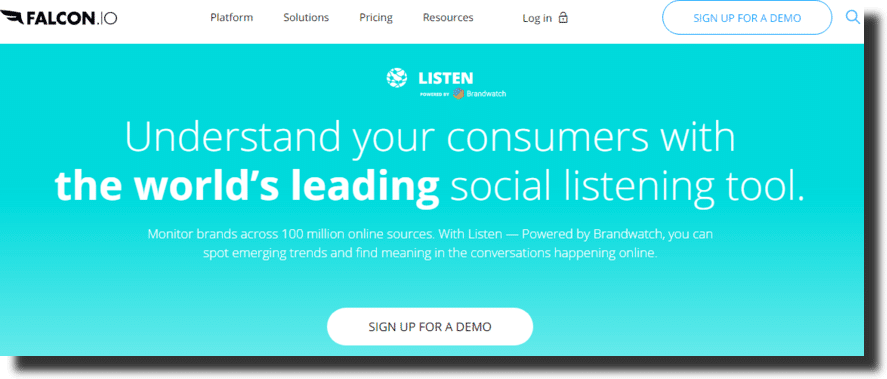 Some key features that make Brandwatch a powerful social listening tool are:
With over 100 million data sources, you can get a complete picture of how your brand is faring online;
Insights provided by Brandwatch are detailed and actionable, so you can make changes to improve your brand's performance;
Brandwatch monitors social media in real time, so you can quickly react to any negative sentiment or issues.
Buffer is one of the best social listening tools because it allows users to track and engage with social media conversations in real-time. Also Buffer gives users valuable insights into what people say about their brand online.

Source: Buffer
Some of the most notable features of Buffer include:
The ability to connect multiple social media accounts and manage them from one central location;
A user-friendly interface that makes it easy to post content and track your results;
Detailed analytics that gives you insights into your audience and helps you improve your performance;
A robust suite of tools for scheduling, analyzing, and reporting on your social media activity;
Integrated team collaboration features that make it easy to work with others on your social media campaigns.
Twitter's social listening tool, Tweetdeck, allows users to track real-time conversations and tweets about their brand. It also allows users to monitor multiple Twitter accounts simultaneously and quickly respond to mentions or questions. Tweetdeck is a great option for a powerful yet simple social listening tool.
Some of the key features of TweetDeck include the following:
Users can add and view multiple Twitter timelines in one interface, making it easy to keep track of conversations and @mentions from different accounts;
Users can compose and schedule tweets to be published later. This is useful for tweeting content at optimal times or coordinating tweets between multiple accounts;
Users can create custom collections of tweets around specific topics or hashtags, making it easy to find and curate relevant content;
TweetDeck provides users with detailed analytics about their tweets, including information on impressions, engagement, and reach. This helps users measure their Tweets' performance and optimize their content strategy.
Mention is a social media monitoring tool that helps you track online conversations about your brand, competitor brands, and industry trends.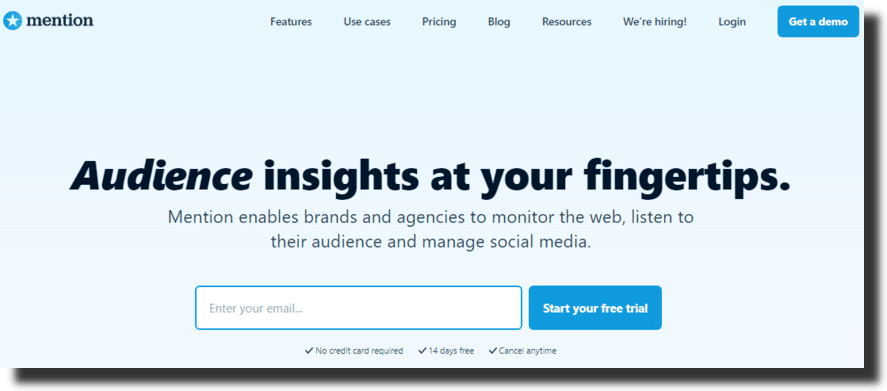 With Mention, you can:
Monitor social media, news websites, blogs, and forums;
Social media tracking;
Analyze Sentiment (positive, negative, or neutral);
Set up real-time alerts for mentions of your brand, competitors, or industry keywords;
Respond to online conversations directly from the Mention platform;
Generate reports on your social media activity and analyze your performance over time.
If you're looking for a social listening tool that can help you track, analyze, and engage with your audience on social media, BuzzSumo is a great option.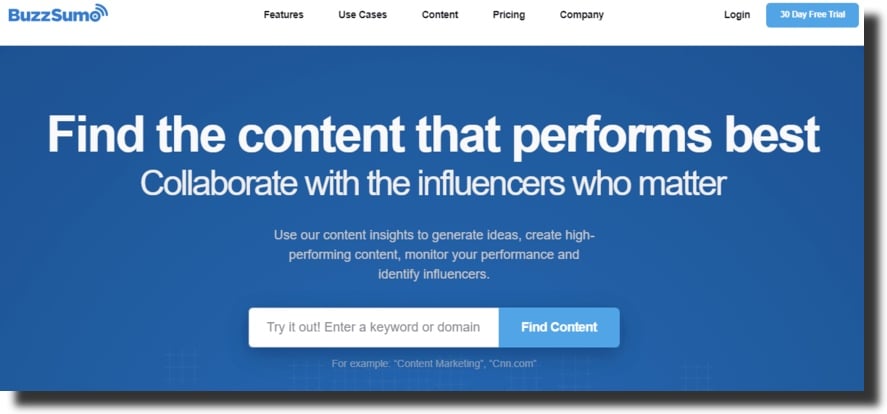 BuzzSumo offers several features that make it a valuable tool for social media monitoring and engagement, including
Search and analyze mentions of any keyword or phrase across all major social networks;
Identify top influencers based on your search criteria;
See detailed insights for each post, including likes, shares, and comments;
Schedule and publish posts directly to Twitter, Facebook, LinkedIn, and more;
Receive real-time alerts whenever your keywords are mentioned online.
Keyhole is a great option if you're looking for a social media listening tool. With Keyhole, you can track brand mentions, hashtags, and keywords across all major social media platforms.
You can also set up real-time alerts to get notified whenever your brand is mentioned online. Plus, Keyhole provides detailed analytics so you can see how your brand is performing and make necessary improvements.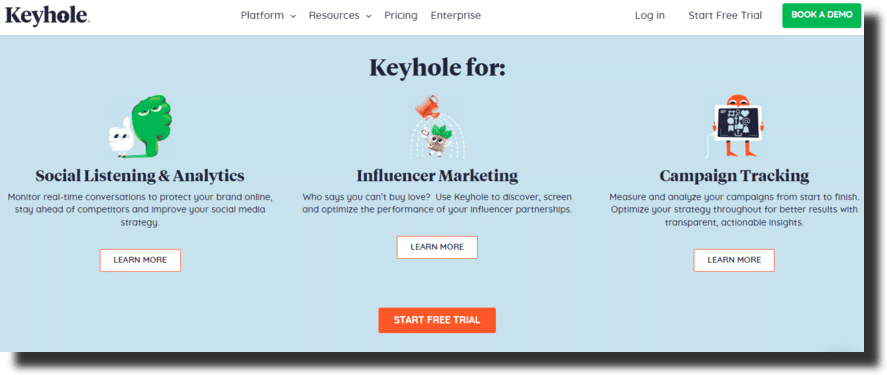 Track and measure the performance of your social media campaigns in real time;
Monitor your competitors' social media activity and get insights into what's working for them;
Track hashtags to see how they're performing and who is using them;
Monitor mentions of your brand, products, and keywords across social media.
Social Listening Tools Pricing Comparison
Social Listening Tools Pricing
Hootsuite
$39 per month
Falcon.io (Now Brandwatch)
$108 per month
Buffer
Free
TweetDeck
Free
Mention
Free
BuzzSumo
Free
Keyhole

Custom
Let UPQODE Help You With Your Social Media Listening Strategy!
Businesses today are constantly being bombarded with social media updates and messages. How can you stay ahead of the curve and understand what your customers say about your company? By investing in social listening, you can develop a deeper understanding of your audience's needs and desires, which will help you create better products and services.
Let UPQODE help you with your social media listening strategy! We can create a social media listening strategy that combines keyword monitoring, competitor analysis, and more. Check out our social media marketing services to get an idea of what we can do for you.