Are you looking for the best site map generator for your website? An XML sitemap guides search engines in crawling your site and indexing the important pages.
For a big website, it can be tiring to submit sitemaps manually. To make it easy for you, we've compiled a list of the best site map generator tools to use.
If you're new to sitemaps, we'll guide you through and show you why you need a sitemap.
So, let's get started!
What Is A Website Sitemap?
A sitemap is a file comprising of a list of essential pages or content on your site. As earlier mentioned, a sitemap allows search engines like Bing and Google to crawl your content pages before indexing.
XML sitemaps are part of technical SEO. You can use the Google search console to check if you've successfully submitted your site's sitemap. Without a sitemap, it can be challenging for search engines to crawl your site's content.
To make it easy for Google to crawl your site, consider having a simple website structure that is easy to follow. Create relationships within your pages through link building. Sitemaps are essential for search engines and users.
Types Of Website Site Maps
There are various types of sitemaps. However, for this section, we'll look at the three major types – visual sitemaps, XML sitemaps, and HTML sitemaps. Let's look at each one of them:
1. Visual sitemaps
As the name suggests, a visual sitemap helps in developing and organizing content in a webpage. It helps to display the most important pages on a website.
Visual sitemaps help design a website and offer a good user experience to the site users and visitors.
A visual site map generator helps to create professional sitemaps. An example of an online tool to use is the Venngage sitemap generator.
This tool has free and premium templates to create visual designs that represent your brand. The drag & drop features save you time, and it's easy to use for people with no design skills.
For instance, as a web developer, Venngage helps you customize a sitemap and share it with your client. It makes it easy to communicate the design process and architecture of a website. Venngage allows team members to collaborate and work on a project.
2. XML sitemap
Unlike the visual sitemaps, a search engine bot uses the XML sitemap. Google uses a sitemap to crawl, discover new content, and identify important pages on your site.
XML is an abbreviation of the extensible markup language. This type of sitemap contains all the necessary URLs of your website.
You can hire services from a web design agency to help you generate an XML sitemap. Google, Bing, and other search engines use sitemaps for indexing a page or content.
For example, when a user searches on Google and your site's content matches the user's query, the search engine ranks it on SERPs. Now, this is where XML sitemaps apply.
An example of an XML site map generator is the XML sitemap. It is a free tool to use for smaller websites with up to 500 pages. It creates a sitemap by pasting the URL of your site.
Once the tool generates the XML sitemap, you can download it or receive it by email before submitting it to Google. However, if your website exceeds 500 pages, you need to upgrade to the pro version.
Besides the two options, the XML sitemap allows you to install the PHP version on the server-side of your website. It does not limit the number of pages to include in a sitemap.
3. HTML Sitemap
An HTML sitemap works for both search engines and users. For website users, it helps to discover content and pages on your website.
For an eCommerce store, for instance, you can create various categories for site users to navigate. To increase the user experience, consider adding links to your HTML sitemaps.
Why Do You Need The Site Map Generator?
In case you're wondering what a sitemap generator is, it is a tool that helps you create XML sitemaps for search engines.
The reason why you need a site map generator is to save time. Every time you publish new content on your site, you need to update the sitemap to alert search engines of the changes.
Best Site Map Generator To create Website Sitemaps
XML sitemaps allow search engines to crawl and index your content. A sitemap is a type of technical SEO.
Google will crawl the content on your page, and if it matches the searcher's query, it displays it on the search results page.
A site map generator makes it easy to create visual and XML sitemaps for your website. Listed below are some of the tools to use:
Screaming Frog is a versatile online tool that provides you with a range of SEO features. First, you have to download the free SEO spider.
It is free to use for websites with 500 pages. Otherwise, you have to upgrade to the premium plan. Screaming Frog is easy to use and edit. To get started, click to open SEO spider, paste your website URL and click start.
Once the tool generates the sitemaps, edit to remove unnecessary pages, select a modified date, and choose a 'change frequency' for the URLs.
Screaming Frog helps you set up the priority of the site URLs. That is, you give specific pages priority to be crawled first. The values range from the lowest 0.0 to the highest, that is 1.0. The default value is 0.5.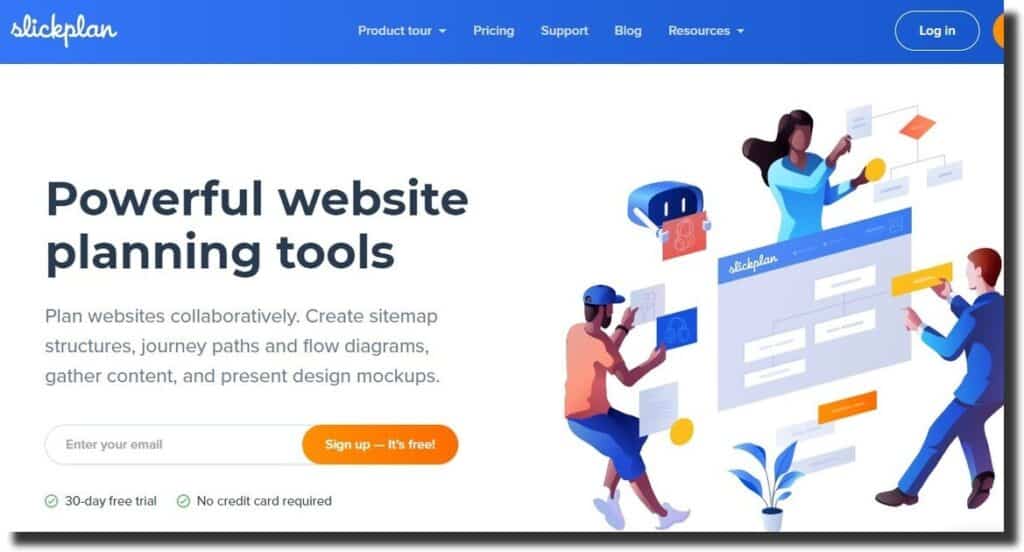 Slickplan has a 30-days free trial. It is a visual site map generator with various features that help to customize and build a user-friendly sitemap.
With Slickplan, you can create a sitemap from scratch or an existing website. To use an existing website, you can either paste the URL or import an XML file.
Creating a website sitemap with the drag & drop feature is fast and easy. For a large project, Slickplan allows you to split the sitemap into sections.
Autoresizing helps to create a mobile responsive sitemap that works for most screen sizes. The autosave feature saves your project as you work on it. The pricing plan starts at $8.99 per month.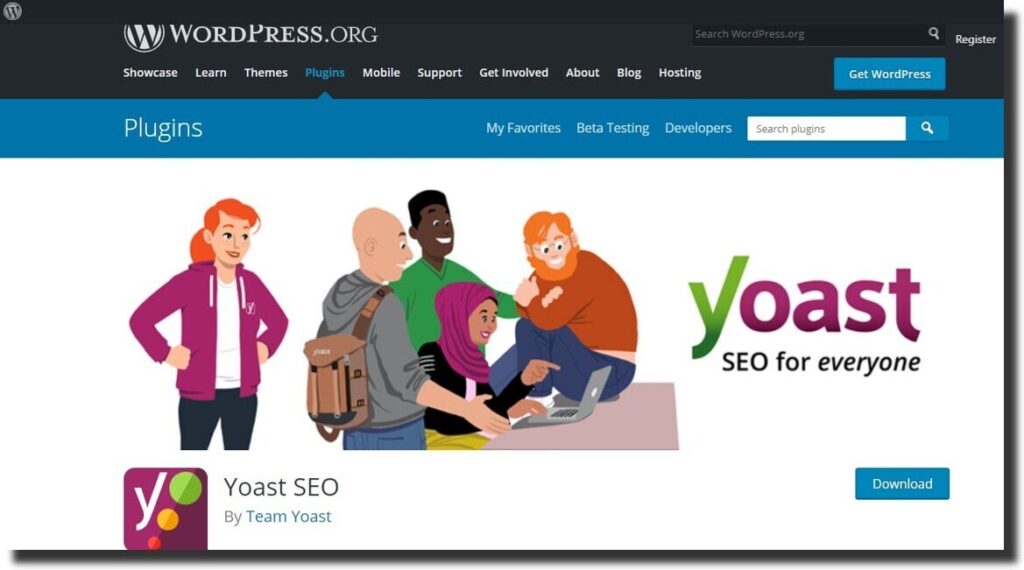 For WordPress website users, the Yoast plugin helps in generating an XML sitemap for your website. Yoast is one of the popular WordPress plugins that is also used for website optimization.
It is a free site map generator, but it also has a premium plan with advanced features. To enable your website sitemap through Yoast, follow the steps below:
Using your site's credentials, log in to the admin dashboard.
From the menu, click on SEO.
Click on General options.
From the General section, click on the Features tab.
To enable sitemaps, click on the toggle XML sitemap to switch it on.
Save the changes.
However, if you want to turn off this feature, follow the process above and switch off the XML sitemaps.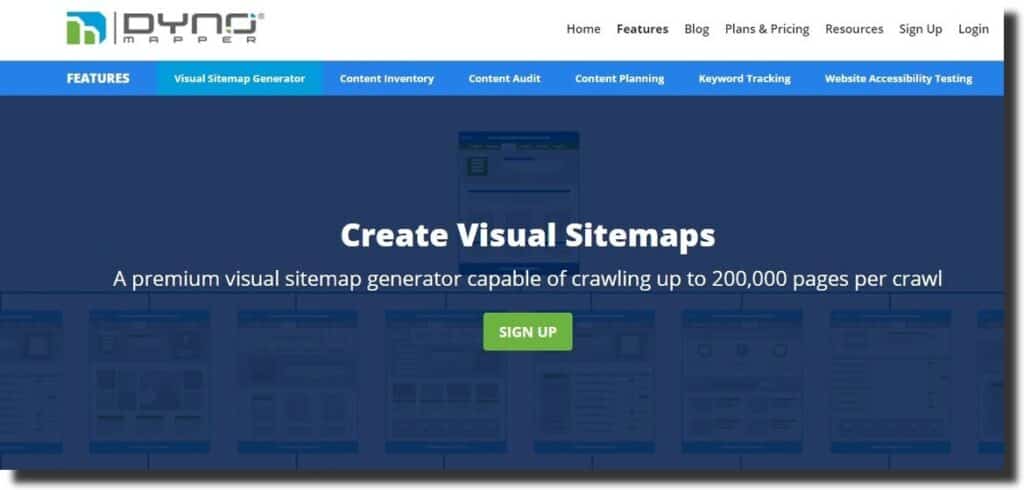 Dynomapper is a premium site map generator that helps you create, edit, customize and share a website sitemap. It can crawl up to 200,000 pages in each crawl session.
As a visual sitemap tool, it allows you to choose from five interactive styles. These are circle, tree, folder, default, and thumbnail. You're free to customize the design to match your brand.
The standard pricing plan starts at $99 per month. You can also set up the sitemaps to display on Google Analytics. Dynomapper allows you to set how search engines crawl your site.
With the sitemap editor, you can write your website metadata to display on SERPs after a search query. The sitemap tool allows you to share sitemaps in various formats like – pdf, excel, XML, URL, vector, image, and video.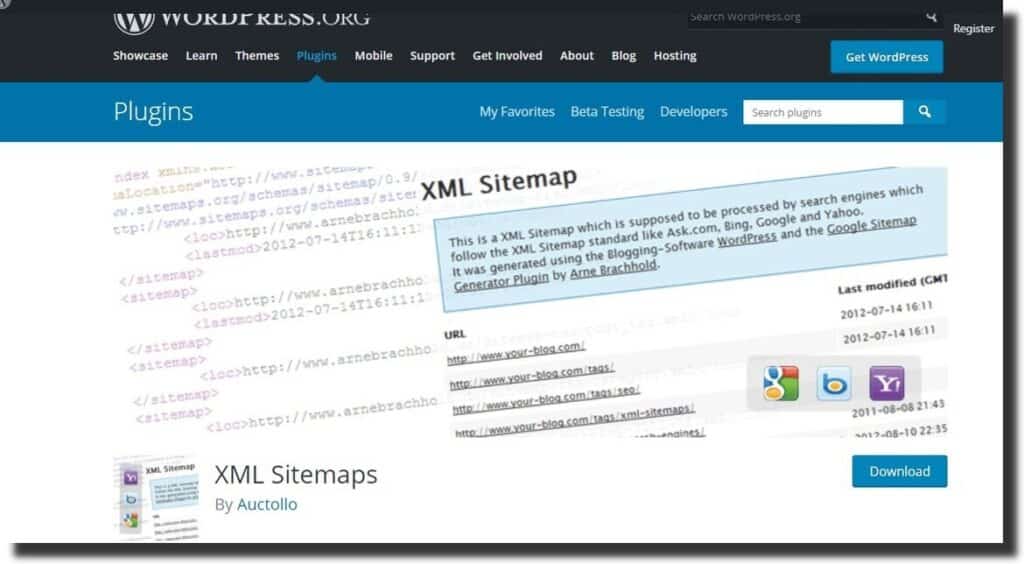 The XML sitemaps plugin is a free plugin for WordPress website users. It helps search engines like Google, Yahoo, Ask.com, and Google to crawl your site.
The Google site map generator also works with custom URLs. It automatically alerts search engines every time the users publish new website content.
Since the plugin is free, you can use it for commercial as well as personal websites. It is also available in multiple languages.
Benefits Of Sitemaps
With the site map generator tools above, it is easier to generate sitemaps for your website.
Linking your site content and pages also helps Google crawl your website. However, it is not as efficient as using sitemaps. Search engines may end up missing the essential pages on your website.
The benefits of using sitemaps are:
Sitemaps are part of search engine optimization. They make it easy for Google to crawl and understand the content on your website.
Sitemaps help to design a website with a simple architecture that is easy to navigate. With a visual site map generator, a developer is able to create a user-friendly website.
XML sitemaps help to remove unnecessary pages from a website. For large websites, search engines are able to crawl and index important pages.
How To Submit Sitemaps To Google
After you successfully generate a sitemap, next is to submit it to Google. Whether you're using a plugin, doing it manually, or using a site map generator, you should have access to the .xml file extension.
To submit the XML file, log in to the Google search console.
On the menu bar, select crawl. From the dropdown menu that appears, select sitemaps. Click on the button with the add/test sitemap at the top-right. Paste the sitemap URL and click on submit. That is how easy it is to add your sitemap to Google.
How To Create A Sitemap
For a beginner, it may seem like a daunting task to create an XML sitemap. You can hire a web developer to generate it for you or use the simple steps below.
We'll create a sitemap using the Screaming Frog site map generator. Let's get started:
Download the Screaming Frog spider. You can use the premium or free version.
Add your website URL and click start.
Once the process is complete, click on sitemaps and select XML sitemap.
From the configuration setup, select the pages to include in your sitemap.
Exclude pages that do not need sitemaps, if any.
Although it's optional, you can add the last modified date or untick the option to remove it. If you wish to include this option, you can use it from the server or use a custom date.
Set the URLs priority to tell Google and other search engines the essential pages to begin crawling. Use the values from 0.0 to 1.0.
Include the hreflang if it's available on your website. If you do not have it, you can uncheck the option. However, be careful with the optional attributes.
Once you're content with the configuration setup, click on Next to generate your XML sitemap. Download it and submit it to a Google search console.
Screaming Frog gives you optional attributes. You're to choose whether to include or remove them. The most important part is to add and remove pages that do not need crawling.
Some website CMS platforms automatically generate a sitemap for the user. Hence, there's no need to go through the sitemap generating process.
Wix, Shopify, and Squarespace are some of the platforms that generate a sitemap for the users. However, for WordPress, you have to use a plugin or an external site map generator.
Final Thoughts,
XML sitemaps are not a ranking factor in Google. Creating a sitemap is not always easy, especially if you're doing it manually.
For a large website with multiple pages, consider indicating the most important pages. The reason why you need a sitemap is to allow crawling and indexing on your web pages.
Search engines will first crawl the content on your pages before ranking it. Therefore, if you're not using sitemaps, use the site map generator tools above to create sitemaps for your website.