Are you looking for tips and tricks on how to use Instagram for business? With over one billion users, people are using Instagram to get information about brands. Is your business using social media for growth, traffic, or conversion?
If you are not, this article will give you more reasons to have an Instagram business account. First, it is free to create an account. It does not require professional skills to run, and you can also use it on a desktop device.
As a business, you can spy on your competitors and reach out to a worldwide audience. How cool is that! Instagram is about posting photos and videos. Simple as that! It is a great social media marketing tool. So, are you looking to get started with Instagram for business? Do you want to scale your business by using an Instagram business account?
Roll up your sleeves because we have every detail on how to use Instagram.
Let's get started!
Parts Of An Instagram App
After you download the Instagram app, the next step is to set up a profile. But, you need to know the various icons and what they represent. The first one is the black home icon at the bottom left corner. It is the home page of your Instagram account.
The next one is the magnifying glass icon. It is the search button, where you can look up hashtags, competitors, followers, places, tags, or profiles. With the plus (+) icon, you can upload images, videos, or take a photo.
The heart icon shows you the activities of your account, followers, and new comments. To notify you of recent user activity, it usually has a red notification. If you click on following on the next tab at the top, it displays the user activities.
Finally, the icon at the bottom right corner represents your profile. You can view your posts, videos and edit your profile.
How To Use Instagram
Instagram is a social media platform like Facebook, Linked In, Twitter, TikTok, and YouTube. To start with, you have to download the Instagram app from Apple Store for iPhone or Playstore for Android users.
When getting started with an Instagram business account, the first step is to create a personal account. The next step is to set up an Instagram business account. Below is an easy-to-follow, step-by-step guide.
Once you have successfully installed the Instagram app on your mobile phone, go to your home screen and tap on the app to open it.
Create an Instagram account by signing up with your email address or phone number. Besides, you can also create an account with your Facebook credentials. This is the first step to create a personal account.
From your profile, click on the three horizontal lines at the top right corner of your Instagram app.
Click on Settings at the bottom section of the app. Scroll down to the Switch to professional account. Click on it to make a selection.
Connect your Facebook account.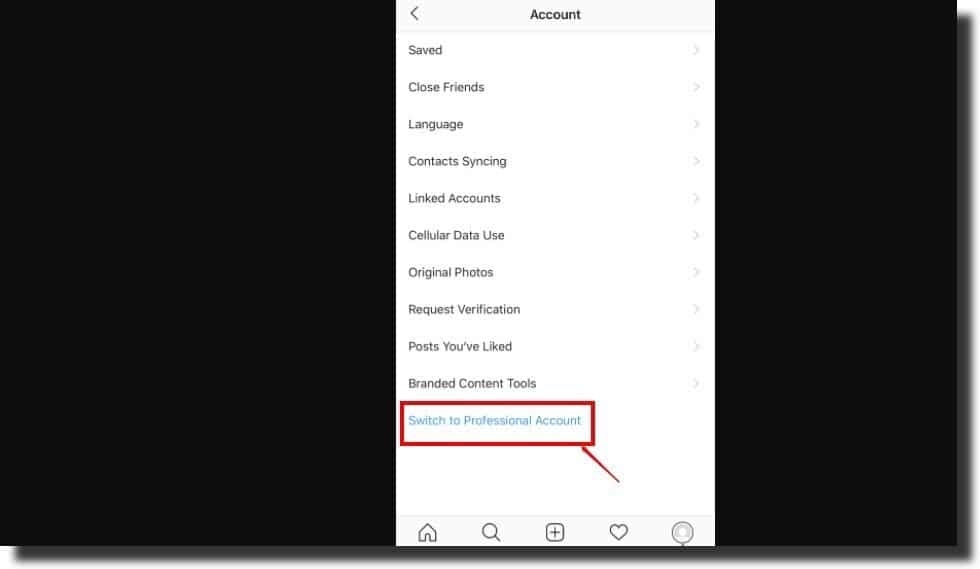 Click on next to set up your Instagram business profile. That is the username, contact details, links, logo, and location. Make sure you have a complete Instagram profile.
Once you are done setting up your profile information, you can tap on the Done button.
That is how easy it is to set up an Instagram business account.
How do You Use Instagram For the First Time?
Social media has been a great source of lead generation. Brands are using it to sponsor different campaigns, create awareness, and market products for free. Before getting started with Instagram, you need to have followers.
Followers are people who like, comment, and share your posts. They are interested in what you do. In simpler terms, they are your audience. To gain followers, you need to send requests to users whom you feel will be interested in what you offer.
To use Instagram, you need to have a username. This is your business name. Next, include a profile picture. It can be your business logo, product icon, or initials. For instance, Upqode is a Los Angeles web design agency.
The profile photo has the agency's name, a description of the services, and call-to-action buttons. You can reach out to them by email or by sending a message. As a business, you can have more than one Instagram account.
Want to post your first photos and videos? Simply press the (+) plus button. You can upload your video and photo posts from your phone library. In addition, you can also use the camera to capture a photo and post it in real-time.
Businesses are bound to change. Hence, you can edit the profile photo, bio description, and logo.
How To Use Instagram For Marketing
Instagram is a great social media marketing platform. Similar to Facebook advertising, you can sponsor ads and monitor the activities of your competitors. With an Instagram personal account or business profile, you can market your products or services on Instagram stories and insights.
They are a faster way of Instagram marketing. You can also use an influencer to push your products. For instance, you are an eCommerce store selling a variety of products. You realize that despite the marketing efforts, your products are not bringing in returns as you expected. So what do you do?
You reach out to an influencer as they have the ability to reach a wider audience than you. Make sure that the influence understands your goals and objectives. They can as well help you grow your followers.
On Instagram stories, you can post a photo or video. Video posts are quick to attract and convert followers. To add Instagram stories, go to your profile, click on the plus icon to update. You can also create similar stories on your Facebook app.
With videos, you can create instagram reels or IGTV for longer videos. Examples of videos to post are humor, behind the scenes, guides, DIY, and tips. With the current Instagram updates, businesses can market their products and have an eCommerce store.
With the shopping basket icon at the bottom, people can browse for shops, view shop collections, explore guides, watch and shop. In addition, you can use the see editors' picks to view products and follow a specific shop.
Therefore, if, for instance, you are selling shoes, one of the best practices is to include your website's link. In case your followers are interested in more products, they can shop and view other products using the clickable link.
Also, include a description and information about your store. To promote your campaigns, you can sponsor an ad directly from the app or using Facebook ads manager. In addition, you can monitor the analytics from Instagram.
Tips On How To Use Instagram Business Account:
As a business, you can have several social media accounts. Facebook and Instagram are the most commonly used social media platforms. To log in to your Instagram profile, you need a username and password.
Tips on using Instagram are:
Use Hashtags
A hashtag is a word or phrase that is preceded by a hash (#) symbol. Before publishing a post on Instagram, make sure that you have more than three hashtags. The advantage of using these hashtags is that they help your business be discoverable by people who did not know that your brand existed.
For instance, you are a digital marketing agency looking to grow your followers' list and market your brand. So, what you do? Besides having an attractive caption, make sure you also have several hashtags. An example of a hashtag to use is #digitalmarketing or #socialmediamarketing.
You can also have a custom hashtag for your business. If you have a unique name or a specific offer, you can use the word or phrase as a hashtag. It increases your business visibility when an Instagram user searches using the hashtag.
Have a Complete Profile Page
Before you start using Instagram, make sure that you have a complete Instagram profile. Click on edit profile, add a profile photo, phone number, bio, email address, and a call-to-action button. As a brand, do not forget to add a location. New Instagram users will need to know where they can find your business.
Also, one of the best practices when using Instagram is to connect your social media accounts. Connect your Facebook business account with your Instagram profile.
Share Valuable Content
As a brand, you need to have a target audience. It helps you create quality content that is sharable by your followers and adds value to them. You can post a photo or video then add a caption with relevant information that attracts Instagram users to take action.
Use the content to talk about your brand, what you do and why you do what you do. With valuable content, you can grow your reach and attract people to follow you. Instagram is about visuals, and humans are visual as well. You can use filters to make them as engaging and attractive as possible.
While you are creating compelling content for your social media profile it is very important to convey this content to the right people so that you may achieve your goal. You can get this done with buy Instagram followers uk and maximize the effect of your creative content on your overall performance.
Use Influencer Marketing
Influencer marketing is not for big organizations only. It applies to small businesses as well. The advantage of using this type of marketing is that it helps you reach an untapped audience. You can reach out to people who might be interested in your brand products or services.
They keep your followers engaged and can also grow your target audience. When using an influencer, make sure they understand your goals and marketing KPIs.
Instagram Tagging
As you post your photo or video, you can tag people, influencer, or a brand. With the growth in social media platforms, your followers can use your products and tag your brand.
As a business, you can repost the user's post and tag them as well. This way, new followers can gain trust in using your products and thereby increase conversion. Tagging also helps you create awareness by increasing visibility when one searches for something on the app.
Use Instagram Stories
Instagram stories are different from your timeline posts. They remain active for 24 hours and are best for generating leads. Your photos or video posts appear in a slideshow. You can upload a real-time photo, camera roll, or phone library.
Instagram stories help tell your brand story, display offers, promotions, polls, and live videos. For example, you can use Instagram stories to find out how your followers feel about your products and services. You can also answer questions that relate to your brand.
Have a Marketing Strategy
Before using a social media platform, make sure you have a marketing strategy. It helps in coming up with goals and objectives that you want to achieve. For instance, do you want to grow your followers, increase online sales, create awareness, grow your online presence, drive traffic to your website, or monitor your competitors?
Having a strategy is paramount to the success of your brand. Have a profile that will attract people to follow you and be part of the business.
Monitor Your Instagram Activities/ Insights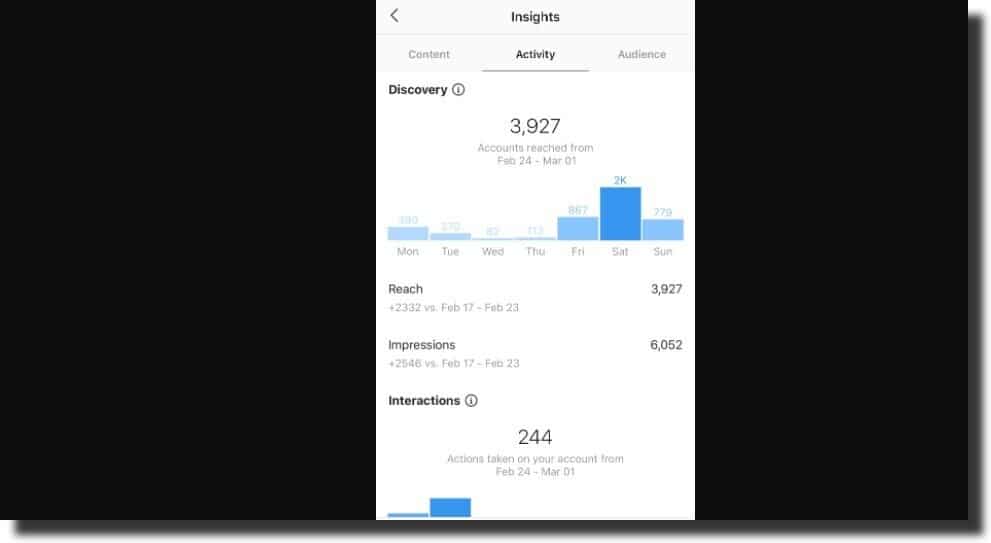 To monitor your activities, you can use Instagram features or social media marketing software like Hootsuite, Sprout Social, Buffer, Hubspot, or Facebook creator studio.
You can monitor real-time analytics, user engagement, and user insights, to name the least. A marketing strategy also comes in handy when you are running a campaign. With software, you can also observe what your competitor is doing, new trends, and what hashtags they are using.
In addition, you are able to learn what works for your Instagram followers. Are they interested in photos or video posts? Such insights help you understand what works for you and your target audience.
Write Compelling Captions
When you post a photo or video, remember to add a caption to it. It can be humorous or gives more information. A caption should be compelling enough to allow photo sharing, clicks, and viewing. If you are not good at writing captions, you can hire a copywriter to do it for you.
You can as well hire a digital marketing agency to manage the social media profiles for you. One of the secrets to writing great captions is by establishing a brand's tone and voice. It helps you structure your content, captions, hashtags and engage with people.
Engage With Your Followers
Do you reply to the comments and questions that your followers leave on your page? How often do you do it? Do they have to wait for days before getting a response? Delayed responses and no replies are some of the reasons why people stop following a brand.
If you are selling products online, reply to the questions posted by the client. Avoid using harsh words that can turn off new customers. Also, in case of feedback, react to the post. You can either like to it, reply or pin the comment.
If you are using marketing software, avoid using bot messages. The automatic replies are a turnoff, especially if the customer needed urgent feedback. For instance, let's say you are marketing something, like an offer. A client asks what the buying procedure is or how it works.
Such a question needs a personalized response rather than an automated reply. Avoid using system-generated messages.
Instagram Campaigns
As a brand, small business, or corporate organizations, capitalize on ads. To start with, you do not have to allocate a huge budget for your sponsored content. Before running an Instagram ad, have a goal that you want to achieve.
It can be creating awareness, conversion, clicks, or attracting people to follow your Instagram account. It is not a must for you to create a campaign from scratch. You can also sponsor a post that has been performing well based on the analytics.
For a post, click on the sponsor icon at the bottom of your posts. Remember to enter your email address, phone number, and a call-to-action button. Also, do not forget to add a location.
Be Professional
So, how do you achieve a professional Instagram profile? After you log in to your account with your username and password, click on edit profile to update your profile information. Include a photo, email address, add a location, business hours and tell people what you do.
When it comes to posting, add high-quality photos and videos. Your business profile should communicate to your online audience. You can use Instagram filters for your images. To add a photo, tap on the camera icon at the bottom of your screen, then select an image from your library.
The next thing is to personalize the posts by adding a caption, location, or tag people.
Live Videos
One of the recent updates with Instagram is using live videos. It is available on social media accounts like Facebook, Instagram, and YouTube. After a successful live video, you can share it on Instagram stories.
To start a live video, go to your profile. Click on the camera icon at the bottom, then select Live. Next, tap on the 'start Live video' button to proceed.
Use IGTV and Reels
Reels is also one of the recent updates on Instagram. You can post a video that is 15 seconds long. Although both IGTV and Reels allow you to post videos, they are slightly different.
With IGTV, you can post a video that is one hour long, while reels allow you to post a video that is 15 seconds long. You can use IGTV to post a video about your business and how-to guides. The benefits of using IGTV are:
People can comment on a video, which will be visible to other users as well.
Your Instagram followers are notified once you post a new video.
IGTV gives you an additional way to market your videos and increase visibility online.
You can have a preview on your feed to attract users to click and view your content on the IGTV section.
How To Optimize An Instagram Business Profile
Your profile gives more information about who you are and what you do. It can attract people to follow your brand, engage with you, tag people, or share your photo or video. To optimize your Instagram business profile, check out the tips below:
Step 1: Upload a Profile Picture.
A profile is an icon in the top section of your app. The most suitable photo to add is your business logo. But, if you do not have one yet, you can use a product, a customized flier, your business name, or abbreviations.
There is no limit to what you choose to add as your profile photo. For instance, you can design a banner or flyer with an offer, then set it as your profile photo.
Step 2: Include a Bio.
Social media has led to the growth of so many businesses. Most people will come to a conclusion based on your bio information. To come up with an attractive bio, summarize what you do in your brand's tone and voice.
Your Instagram bio and profile form the first impression when a user visits your Instagram account. It attracts them to click, explore your content, view your Instagram stories, photos and videos.
Step 3: Add a Link.
With Instagram, the only place you can add a link is in the bio section. Having a clickable link helps people to view other accounts that are related to your business. For instance, you can add your website link, YouTube, or any other social media platform.
Brands use this link to drive traffic to a website, latest content, or landing page. If you are an eCommerce store, you can add a link to your offer page.
Step 4: Call-to-Action (CTAs)
A call-to-action can be a button or a link. After adding your bio, include clickable buttons like email, call, or message. As a brand, having a CTA is one step to increasing conversion. Potential customers can use the contact information to reach out to you.
With a strong business profile, your visitor will want to follow you and be part of your audience.
Step 5: Have a Username.
A username is what your audience will use to search for your brand online. It should be simple and unique. Users will use it to tag your business, mention, hashtag, or refer other users.
How To Use Instagram Filters
Ever thought of using Instagram filters, but you are not sure how to? These filters help you enhance the quality of your photos. Use the steps below to start using filters:
Tap on the camera icon to get started. You can also use a photo from your phone library.
Click on the filters icon at the bottom of your screen.
Swipe to select a preferable filter for your Instagram photos.
Once you are satisfied with the edits, you can post your photos on your Instagram feed.
Not only can you use filters for your Instagram feeds, but also stories and highlights. Simply follow the steps above to start using filters on your Instagram stories as well.
When you are using the Instagram filters, be consistent. Do not try different filters as you do not want to put off your users. Also, be careful not to use too many filters. Try to main the original touch of the photo. Remember to maintain the theme of your brand.
Using Instagram on PC
Are you looking for ways on how to use Instagram on PC? Although it's suitable for use as an app, certain features are not accessible on desktops.
Do you want to make use of Instagram features, post, edit/delete a photo? You may consider social media software. There are various software to use. An example is the Facebook creator studio. It is free to use.
However, if you do not want to post using a software, use the step-by-step procedure below:
From your Chrome browser, click on www.Instagram.com.
Log in to your Instagram account using a username and password.
Click on the three dots at the top right corner of your browser.
From here, click on more tools, then select developer tools.
Click on the toggle Device toolbar icon.
Click to select the mobile view. You can check the preview section as it changes the display type.
At the top-left corner, click on the responsive drop-down menu. Select your most preferred mobile device and refresh the page.
From here, you can start posting. For instance, click on the plus (+) icon at the bottom to select a photo for your post. You can as well apply the filters to your photos. There are more features to use.
Click on the share at the to the right section to publish your posts.
Is Your Brand Using Instagram?
Instagram is a platform that has helped brands, small businesses, and big organizations to grow. You can drive traffic, engage and convert clients when using an Instagram business account. It is free to set up and use.
With Instagram, how to use it depends on your goals. It helps you reach an untapped audience and drive traffic to your website. Make use of the features and post high-quality visuals. Optimize your profile information to maximize clicks, following, and conversion. Is your business already using Instagram?