The biggest challenge that a company faces immediately after opening up is getting ROI (Return on Investment). Targeting your product or service strictly to your target audience and then pursuing them to buy them from you is a lingering challenge and a competition at the same time. Read this the guide to understand better how direct response advertising can help your business become more successful.
What could you do to urge your target audience to buy your product and services and leave your competitors' ones? Apart from making fantastic business models and running the projects in a particular manner. It is also essential to pay equal attention to your marketing.
Big brands and global companies have an endless budget set aside only for marketing. They are quick enough to try and stand out by doing marketing campaigns that help them stand out.
On the contrary, small companies and businesses cannot spend this much and instead spend a fraction of their marketing earnings. This is the kind of situation where direct response advertising comes and saves the day.
What is Direct Response Advertising?
Direct response advertising is a type of marketing to get an instant response from the consumer by encouraging them to respond to your offering. It is equal to having a one on one conversation with your audience and selling them your product and service.
Direct response advertising triggers a consumer's response, which can help achieve a valuable action and provide them an irresistible offer in return.
These actions are then trackable, measurable and ROI can very easily be calculated. This type of advertising is best suited for small businesses that can quickly change their plans because of the lack of desirable results.
Direct response advertising includes various channels varying from radio, print, electronic, digital, web development, and even social media, depending on the need.
In contrast, traditional marketing is comparatively slow and takes more time, and focuses on building brand awareness and image.
Why is Direct Response Advertising Better?
If you are running a business, you need the most effective strategy to make sure that you can convert your traffic into successful conversions and, as compared to your competitors, can do better. For this direct response, advertising is the best. Different other reasons help in deciding it to be the top strategy to choose.
Apart from everything is time conscious, which means that you cannot spend a lot of time on something only to realize after a while that it was not as effective as you believed that it would be and now will probably have to change your approach. The faster you know, the better.
Moreover, big brands can afford to wait because of their budget and the promised sales. But it is not the case with small businesses and startups which can better benefit from it. Apart from all these, there are some other excellent benefits that direct response advertising gives.
It provides immediate Return On Investment (ROI)
One of the most notable benefits of direct response advertising is that it provides immediate ROI. Direct response advertising is all about quick actions and impressions that are converted into promised sales. Due to this type of advertising, you can easily measure one impression's value and only bid on the ones that promise guaranteed sales.
Direct Response Advertising helps to track performance.
Different ads are put up to attract the attention of the consumer. Direct response advertising helps track all the advertisements and compile which media could generate the most impressions and the one that generated the least.
It helps you realize which advertisements and other factors you should consider while putting up an advertisement next time. It can help you allocate or even relocate your investments accordingly to get the most ROI.
You can even compare the data from various campaigns and see which one performed better. And the best part is that it helps you track performance at every step of all the factors included.
All the outcomes are measurable.
Just above, I mentioned that direct response advertising helps you to track the performance of all the campaigns with all the factors, and that is true. Whether it is a major one or a minor one, all the outcomes are measurable and compared with the previous data or the next campaigns' data.
It also helps them know which ad performs better than the others and can measure the scale of the responses through a small campaign before launching the final extended campaign.
Direct response advertising includes measuring the outcomes through a dashboard, real-time, and comparing various present metrics.
It assists in targeting a specific audience.
Another benefit that direct response advertising is preferred is that the money spent through this is directed towards the immediate audience compared to the branding or traditional campaigns.
In the other types of advertising, there is a percentage of people receiving your message who are not initially your target audience. Moreover, they can be not interested in your product or service at all.
While placing ads, the advertisers can only target those interested and benefit the business. Advertising campaign increasing engagement, click, and sales and ensuring that the information reaches customers timely.
Assists in planning future campaigns
Direct response advertising helps in planning future campaigns in two significant ways. One is that you can compare multiple campaigns with each other in terms of the money that was invested, the kind of ad that was put up, the channels used to advertise, and the result based on impressions, conversions, and ROI.
So, the next time you have to plan out a campaign, you can spend the right amount of money and get the most effective results possible.
The other benefit this advertising provides is that the consumers who respond to direct response ads have opted in, giving sales teams a list of prospects interested in your brand or product. This helps sales teams focus on driving interested prospects through the sales funnel instead of wasting time on cold leads.
Direct Response Advertising helps build long-lasting relations with customers.
Because of direct response advertising, the advertisers can communicate directly with the consumers, and it has a lot of benefits. The company can track the consumers' responses, ask them various questions, and know about the problems they might be facing.
Also, record their direct response about the running campaign and focus on the product or service that the consumer is directly interested in rather than putting effort into those which will be useless. This indeed gives a massive advantage to the businesses over their competitors.
Although you can be involved in making the best strategies, it can at times be challenging to market your product or service while working on other parts of it, and marketing is itself a full-time job. So, the best approach can be to hire an agency to do it for you.
Hiring a Direct Response Advertising Agency
Setting up a business and then dealing with the company's marketing can take up a lot of time. It is essential to pay attention to one thing at a time, but both of these things go hand in hand. So to deal with the marketing properly, hiring a direct response advertising agency can help.
The agency stays updated with all the latest practices in the market and what can be done to achieve what is required. They have a better idea of how to proceed and provide a different approach than others do. Also, since you are competing with many competitors from the market, it can be challenging to deal with them but not for a direct response advertising agency. Furthermore, they also assist in making informed decisions that benefit the company in various ways.
An agency provides you with various services, including e-commerce services, digital marketing solutions, web development, and web design services. This way, you do not have to contact different agencies and get all your work done from one agency.
Direct Response Advertising Tips
Suppose you plan on opting and going with direct response advertising. In that case, there are some direct response advertising tactics in ensuring that your campaign is the most successful one, and you can benefit from it.
Have a clear call to action
The call to action is the actual invite for your audience to help them perform a specific action. Try having a clear call to action because a simple and straightforward call to action can help people respond quickly and faster.
The more the words, the confusing it becomes to identify the call to action and get your audience's right reaction.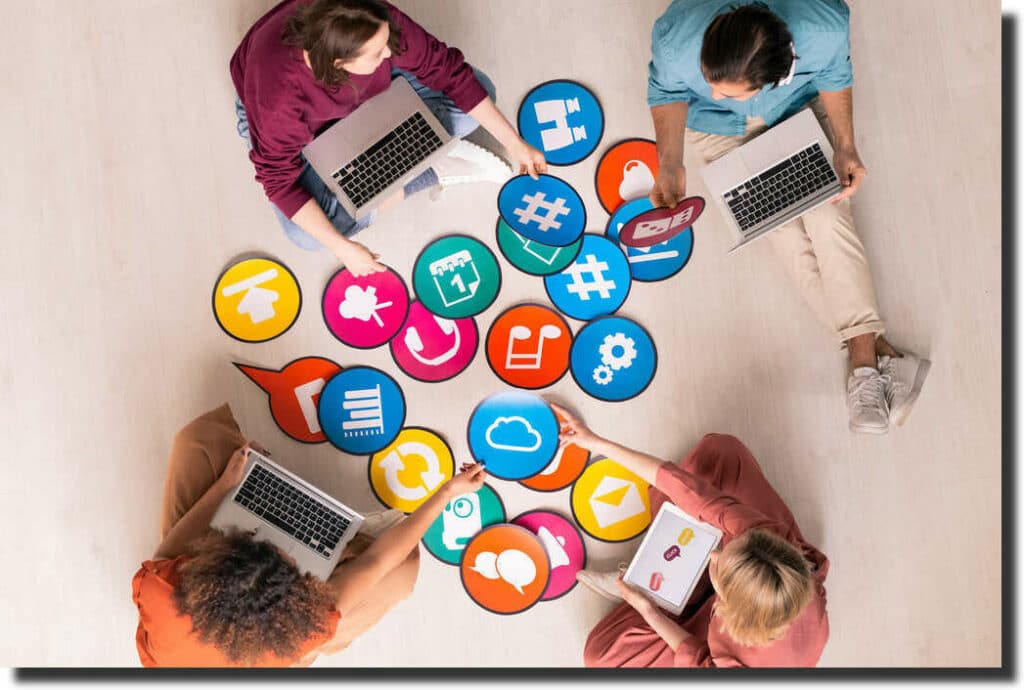 Target the right kind of audience
Through direct response advertising, you have the advantage of targeting the right kind of audience. You can show your ads to the audience that it was meant for. There are a lot of options that can help you reach your desired goal. In this way, you can save money by spending a specific and the right amount and getting the most desired results out of it.
Be precise
Adding a lot of content can be confusing and can mislead your audience. By being precise, you can provide value-driven information to your audience, the kind that they are looking for. Try keeping the customer engaged and interested by using the right words and providing the information they have been looking for.
Incentivize referrals
If you want to boost your conversions, then think about incentivizing your referrals. It is a powerful strategy because people love talking about their experiences with others. If you provide a great experience, there is nothing better than that, but by giving a little push to them. The reviews can go a long way and help you target a more desired audience through word of mouth.
It is on you what you will give them in return as an incentive. And it could be money or any other excellent service or offer that can encourage them to get more loyal.
Moreover, the essential part is to ensure that all the platforms you mention are working, so consumers do not have a problem contacting you and are updated accordingly. Your social media, web development should be complete and running as smoothly as possible.
If you plan a campaign, do include a direct response advertising tactic to get the most out of it.
Channels to Use for Direct Response Advertising
Direct response advertising includes various channels that can be used for effectively sending your message to your target audience. Upon doing a little research, you can find excellent and compelling direct response advertising examples to see how effectively various channels were used to get the message across to the right audience.
Social Media
Everyone uses social media in today's time. Whether to only connect with other people or to have the right amount of knowledge about the world, social media is the best tool. Therefore it is also an excellent tool for direct response advertising.
Over the years, it has also emerged as an excellent tool for sales, engagement, promotion. Having stores that exist only on Facebook or Instagram is also very helpful and can help the business grow like any other. Moreover, Facebook also provides different direct response courses, tips, and recommendations that help you better market your business.
Radio and television
Radio and television are the two most popular electronic media sources which have been in use for a long time. And these channels still have not lost their importance. Many products could be successfully advertised over radio and television. There are many different ways that it could very easily be done.
Website
If you want to cater to a large audience, a website is a great way to do that. With the best pictures, videos, and content, including descriptions, a website can help you grow. Furthermore, you can also use a website to use the right kind of practices and get it as one of the highest-ranking websites on the internet. Try making it more user-centric and developed for both mobile and other versions, catering to the needs of many. Also, see that the website design is simple and not complicated enough to create confusion.
Emails
In the time that we currently live, everyone has an email address and effectively uses it. Emails have a way of targeting the right audience and ensuring that your message reaches them just like you wanted. Try to create a precise yet catchy and effective email that can add to your brand's direct response advertising, driving traffic and sales.
Digital Marketing
This channel opens up many areas and ways to market your product and services to your old and potential customers. Digital marketing is not just limited to putting up ads on social media. Still, there are many other things like website optimization and even SEO-focused content that can help you succeed.
Now you know the importance of direct response advertising includes various factors and tips to advertise successfully. To help you better understand some of the best direct response advertising examples to get inspired and get more creative with your ads.
Some of the best examples of direct response advertising include Harry's selling shaving equipment; they used the referral direct response advertising tactic. They successfully ran their campaign while Land Rover used the direct-mail invitation to invite potential customers to their show. These are some of the direct response advertising examples that proved successful, and there are many others. With the right mix of direct response advertising tactics, your campaign could be one of them as well.
Key Takeaway
So it is pretty clear that direct response advertising is more effective than other advertising methods. It can help reach your set goals on time and with more promising results. Try reading through the guide repeatedly to understand better how small outcomes can help you become more successful.