To stay on top of your brand's digital presence, you must be equipped with the best and the most updated practices and tools that can help you succeed. If you have experience working in this field, you might have to update your knowledge, and if you're new, you need to learn a lot about digital marketing. Get digital marketing certifications that will help you get all the updated information and equip yourself with the skills required to succeed.
We have always heard that knowledge is power, and indeed it is, especially when it comes to digital marketing. With a noticeable increase in the number of people adopting eCommerce websites and digital marketing in their lives, various digital marketing certifications are being introduced in 2021.
These certifications have become more specialized and knowledge-based, which helps secure a good job, especially in digital marketing.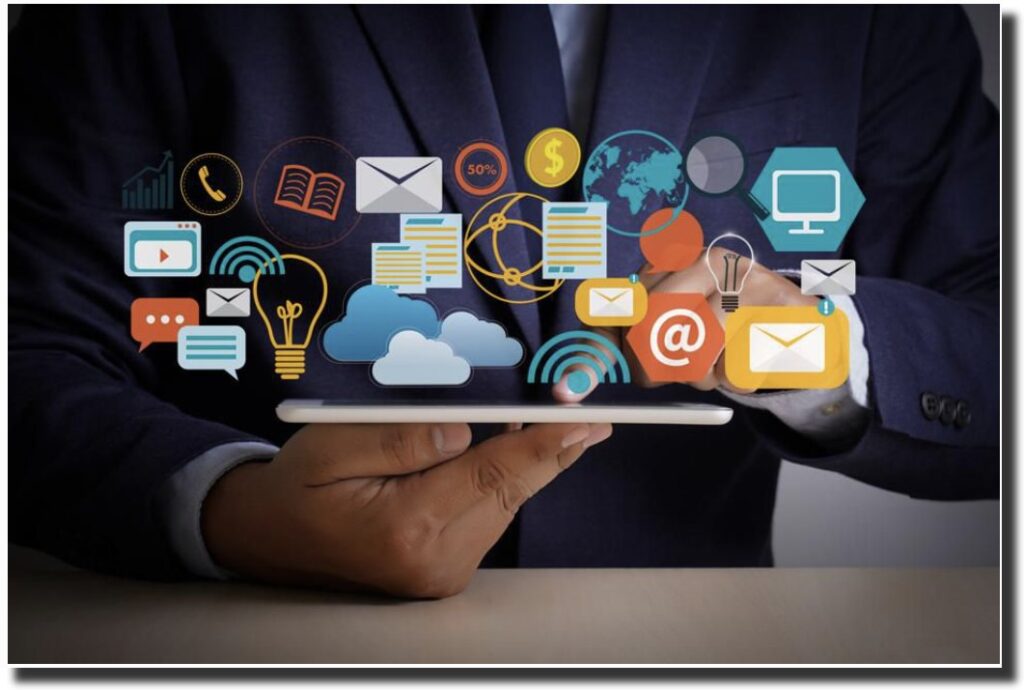 So, without further ado, let's dive in.
Skills Required for a Digital Marketer
Becoming a digital marketer is not that difficult, and it just takes a couple of specialized skills to succeed in that profession. It can be done by achieving a combination of certifications and training that can provide you with a hands-on experience while simultaneously providing a deep and better understanding of the various challenges and complexities offered.
Just like every specific field requires one to achieve some special skills, digital marketing also shares a set of a standard, core set of skills that can help improve the level of performance and show a positive increase in the results.
These skills include:
A comprehensive understanding of digital marketing and digital advertising.
The ability to create a content strategy that supports the idea of the brand.
Updated knowledge of what SEO is and the latest practices attached to it.
The effective use of analytics and how it can help to generate effective campaigns.
Being tech-savvy and creation of a comfort level with technology.
The urge to keep learning and growing while staying updated with the latest trends, tools, and practices in the field.
If you possess these skills, you can get digital marketing certification to get started in your career; if not, you need to find the best digital marketing certification to help you achieve this goal.
Rise in Digital Marketing Certification
Numerous digital marketing certifications today allow individuals to learn more about digital marketing and its skills. This is happening because of the increased use of digital marketing in almost every other business, where these skills seem to be very helpful to reach the potential audience.
It is because of the following reasons that the demand for digital marketers is also on the rise. First, around 59 percent of marketers with hiring influence say that digital marketing is in demand when it comes to marketing talent. 
Therefore, if you want to become the next best candidate for a marketing position, a digital marketing certificate can help you get that edge and secure the job.
Just make sure that the digital marketing certificate programs that you opt for are what you exactly require in order to succeed. It is essential to learn the creation of digital marketing strategies and the implementation of various digital marketing campaigns.
5 Top Digital Marketing Certification
While you can easily find lots of digital marketing certificate online programs making rounds, we have listed down the top and the best digital marketing certification for you. They are very useful and can help provide the essential knowledge required to move further in your field.
Let's look at these digital marketing certificate programs and see which one suits you best.
Microsoft Advertising Certification
Microsoft advertising certification is undoubtedly one of the best digital marketing certificates online because of the number of features that it offers. For starters, the program helps to learn about advertising and how you can optimize your ad campaigns.
Moreover, after you have completed the certification, it places you in the member directory, which helps the potential employers to confirm your certification status immediately. Thus, there are bright chances that you might even catch a marketing head's eye while they are busy looking to hire someone.
This is one of the best digital marketing certificates online, offering additional benefits after the course is complete.
Now you must be wondering if it is free, surprisingly it is free of cost. So, don't wait up and benefit from one of the digital marketing certificates today.  
Google Analytics Individual Qualification
This digital marketing certification is very specialized and is undoubtedly very beneficial if you want to become a very well-trained digital marketer.
We all know that Google Analytics is used by all digital marketers to identify the strengths and weaknesses of any ad strategy and use it to make sure that you are on the right track of getting a lot of traffic on your web page and social media pages. With a complete and detailed understanding of Google Analytics, you can build very effective and successful digital marketing campaigns.
Regarding the certification, it is a 90 minutes long exam and has to be taken in a single session. Moreover, you need a score of at least 80% to pass. If you fail the exam, you need to wait for at least a week before giving the exam again.
While the Google Analytics for Beginners and Advanced Google Analytics courses might seem generic courses, they are not that easy in reality. They contain essential information that one will need to pass the exam and prove themselves as a digital marketer.
This course is also free like the first one mentioned above, and all you need to do is time and a lot of information to pass the exam. 
Youtube Certified
How would you feel if you got a chance to learn from the best marketing platform in the world? Pretty impressive, right? That is precisely what we want to tell you.
YouTube offers a certification that helps you understand the basics of the digital marketing ecosystem and helps to understand what the tool is and how it performs differently.
YouTube certification course helps to understand how video marketing works and offers some of the best tips and tricks so you can keep on creating your engaging audiovisual content. You can learn about digital marketing and how YouTube plays a vital role as a video platform.
It teaches about channel growth, content ownership, and even asset monetization that can help increase the traffic and visitors to your channel and convert them into buyers.
The best part is that the course is free of cost to learn as much as you can from it without worrying about how you will pay for the entire course.
Google Ads Marketing Certification
Google is a significant search engine and offers some highly unique tools whose use can help to increase your traffic towards your website and help to increase the conversions and sales simultaneously.
Vast knowledge of Google tools can help create fewer marketing mistakes. Furthermore, Google Ads Marketing Certification can strongly help you build your marketing strategies. Those are essential if you want to get start with marketing your business.
It does not matter if you are already working in this field; added knowledge related to these tools can help increase your exposure and worth it to get the certification.
The course is free and helps shine a light on some essential topics related to Google Ads and Analytics. If you are already familiar with this, it can provide you with additional information; if not, it can help you learn everything from scratch. This includes measuring metrics, essential analytics, and many more.
Facebook BluePrint Marketing Certification
A digital marketing certificate online, Facebook offers it to anyone and everyone who wishes to learn more about using social media platforms in marketing. Facebook BluePrint Marketing Certification is for all the digital marketers who want to move up the ladder and learn more about marketing.
But that is not all, and you get to deeply understand the working of a Facebook ads campaign. That is something that people do not usually understand the working of when talking about ad campaigns.
With time, Facebook has evolved itself and is a world of its own with different types of marketing techniques and tools that help generate a good number of traffic and conversions.
Facebook is currently offering two types of certifications. One is Facebook Certified Planning Professional, and the other is Facebook Certified Buying Professional. But before you can choose to become a Certified Planning professional, it is essential that you show an understanding of different topics. These topics include running successful campaigns, targeting the right audiences to get maximum impact, and increasing conversions and reach.
In addition to all this, you also need to learn about managing different types of pages, knowledge of Facebook Pixel and Facebook Ads.
This certification, like the other certifications, is sadly not free of cost. After you have completed the entire course, it costs around $150 per certification.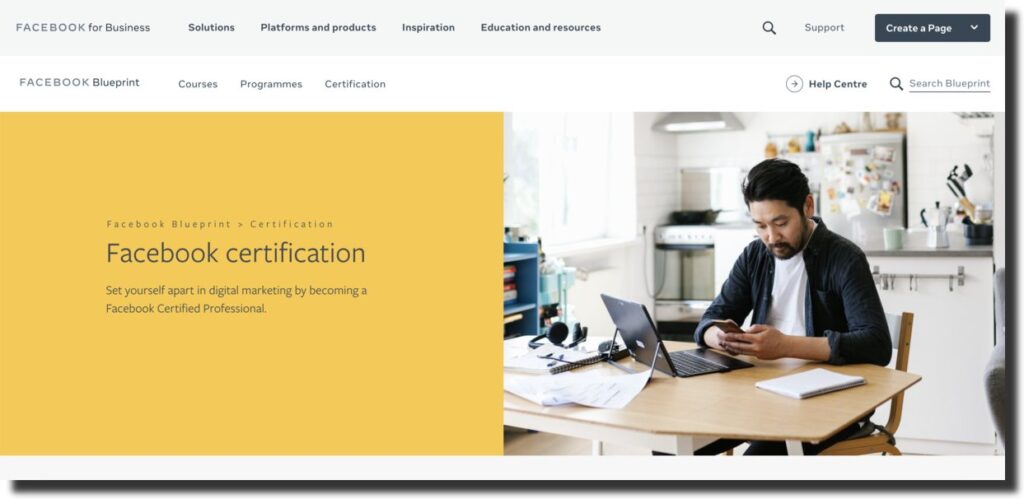 The above-mentioned digital marketing certificate programs are some of the best ones. Many top platforms in use offer them. Undoubtedly, other platforms, companies, and agencies provide other digital marketing certificate programs. You can surely learn a lot from them.
Benefits of Digital Marketing Certification
A digital marketing certification shows that you have mastered a particular skill. It also indicates that you are ready to learn about the following subject while creating a career out of it. Some might find it interesting to pursue a digital marketing certificate. Others might see it as an elaborative task to do so.
Still, there are numerous benefits of a digital marketing certification.
Let's look at the benefits of digital marketing certification
| | |
| --- | --- |
| The benefit of Digital Marketing Certification | Description |
| Helps You Gain a Competitive Edge | In a pool of similar professional people, the only way you can do better is if you learn more regarding your field than the others. Having a digital marketing certification helps you gain that extra edge and gives you an advantage over others. |
| Helps You Execute the Projects in a Better Way | Getting the best digital marketing certification helps to understand and acknowledge yourself with the best-updated tool and strategies. That can help you better execute your projects. |
| Increases Your Earnings | Obviously, with the limited amount of knowledge, and practice you do not seem to earn a lot. However, after you complete digital marketing certificate programs, you learn more knowledge and skills and will probably get a much higher-paying job than the rest. |
| Increases Productivity | After you have acquired new and exciting skills, it improves your work habits and increases your productivity. You are able to plan out the campaigns better and work in a more fast-paced environment with ease and comfort. |
| Demonstrates Your Commitment Towards Professionalism | With the increase in certifications, you are able to demonstrate your commitment to professionalism. It further boosts professional credibility and increases your respect within the network. |
Every little effort that you combine helps during the creation of a personal brand. While digital marketing is a major known part, some professionals still do not possess any digital marketing certificate. It holds them back.
The intelligent thing to do is to keep up with this fast-growing industry is to achieve a digital marketing certification. Learn more and more about the field of digital marketing, stand out from all the others in your field.
Is Digital Marketing Certification Worth it?
It is getting harder to enroll yourself in full-time courses and learn while simultaneously doing your job in a fast-paced environment. These certifications provide an undoubtedly different type of approach.
They allow a person to learn while succeeding in their job role. The digital marketing certificate online is planned by keeping in mind the best practices present. It also allows people to manage work and the course side by side.
All you need to do is find the right kind, of course, to help you with your job while allowing you to equip yourself with the best practices present.
Tips on Choosing the Best Digital Marketing Certification
While choosing the best digital marketing certificate, it is essential to ensure that you select the right course. That will help you learn more while simultaneously helping you improve your skills.
Some of the valuable tips that can help you choose the proper digital marketing certification online have been mentioned above:
Relevant Topic
Talking about a topic, there are multiple small sections divided it can be divided into an that is where you have to be careful. If you have expertise in some part of the topic and want to know about anything else in the domain, choose the most relevant topic.
Theory or Practical
Another thing that you need to know is that a course exists of two things; practical and theory. While some of the concepts are very old, there are different ways that the work is done. If you keep reading about the stuff, you will not learn how to do them practically, which can cost you at your job.
So ensure that the course you choose to study offers a good percentage of both theory and practical. SO, while you learn what the different things in digital marketing are, you also know how to put up ads, use analytics to see that the campaigns are a success. Moreover, put up the best content while keeping up to attract as many new customers as possible.
Credibility and Reputation
Various digital marketing certificate programs take different amounts of time to be completed, but how would you feel if you get to know that the course you enrolled yourself in and completed does not have a lot of worth? You would think that you might have wasted your time.
While there are numerous digital marketing certificate programs present online, check their credibility and reputation as well. For example, a course offered by Facebook will have a lot more worth than any course provided by a random institute. Therefore, the facebook course has better credibility and reputation and will be counted.
Fee Structure
The course that you are choosing should have an acceptable fee structure. It should not be too expensive that you are simply unable to afford it. Not just this, but check if the price that you are paying is worth the certification.
Added on Benefits
The certification that you have chosen to go with is offering any sort of added benefit to you? This is an important question that you need to ask while selecting a digital marketing certificate. Like Microsoft, which adds you to its directory after the completion of the certificate, so your chances of getting a great job quickly increases.
Final Verdict
These digital marketing certifications offered by various platforms and companies are more specialized and help you learn and grow. With the right kind of certifications on your resume, there is a surety that you will get your dream job.
Another added benefit that you reap from the best digital marketing certification should be considered. By giving the exams, one can get their knowledge validated and updated through these courses.
So do not wait up; figure out the best digital marketing certification and get started today.
Happy Learning!