Multiple organizations utilize the customer lifetime value formula to improve, upgrade and change the services to retain the existing customers instead of planning strategies to grab the new customers' attention.
Knowing how your products/services are satisfying the customers by calculating their buying behavior with the customer lifetime value formula makes you aware if you should upgrade or change anything regarding your product/services.
This way, you can pull off more sales to boost your e-commerce. So, if you are looking out to find and calculate the customer lifetime value formula, here's what you need to know:
Before digging further, let's make the customer lifetime value formula more comprehensive for you.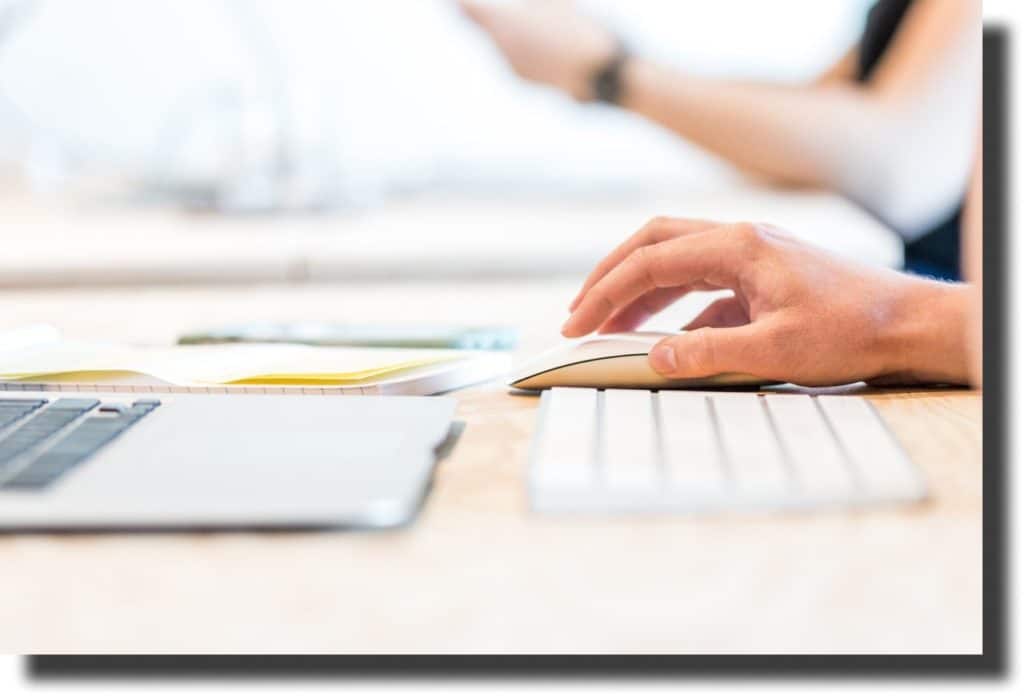 What is the Customer Lifetime Value Formula?
Let's put it this way: Abby and her friends visit an XYZ restaurant every month for their weekend get-together. They spend around $90 with the meals and drinks included consistently for five years.
However, one of them often complains that the food quantity is less than the prices on the feedback card. Now the restaurant owners need to calculate their lifetime value to retain these customers and increase the quality or quantity as per their suggestions.
So, we can say that the clv formula calculates to identify customer value and whether the customers are worth making the changes for or just visiting once in a blue moon.
Although every business should value every customer since they are the endorses of sales, especially in e-commerce, loyal customers make it easier for brands to focus on securing them since they are the real sales maker.
Another example specifically for e-commerce would be: when an online clothing brand like Shein sells high-quality clothing at lower prices and have customers from all around the globe. Now it becomes hard for such brands to calculate customer lifetime value. So, they used the formula on those who were a consistent part of increasing the sales for months.
Here's a simple CLV formula for lifetime calculation:
CLV= Average Transaction Size x Number of Transactions x Retention Period
Now let's take the above example and use it in the formula:
CLV= $90 x 12 x 5 = $5400
This CLV calculation indicates that a single customer has added $5400 in your sales for five years.
Why Do You Need Customer Lifetime Value?
CLV is required to know what is customer value. Customer lifetime value for any business is like making sure the sales meet the target. And if you ignore this crucial aspect, then your investment is going in vain.
That's why brands hop on to customer lifetime value programs to secure sales as much as possible. So they don't have to invest in marketing and acquire new customers.
Here are more reasons indicating why your brand needs to use the customer lifetime value formula to calculate their value.
Decreases The Cost of Acquiring New Customers
Creating buyers' personas at the beginning of a business is essential to alter your products or services accordingly. Once you grab a substantial number of customers or are labeled a "favorite" product or service provider by a particular customer, the need to create further personas decreases.
However, it can take years to build this type of reputation when your brand operates sales smoothly enough to focus on the existing customer loyalty.
Although it's always better to expand your business and grab more customers, your existence becomes prevalent with the customer lifetime value formula. After several years of operation, most businesses do not reach this benchmark and eventually degrade.
So, you need to offer what fills up the gap in the market and with higher quality to keep the expectations high. This way, you can also wrap new customers around your fingers.
Ensures Customer Loyalty
Calculating customer lifetime value makes you aware of which customers invest in your business more every month, which will help you offer them more to stay loyal. You can offer them discounts, coupons, and vouchers to stay connected with your brand. And avail of the product/services as much as they can.
By doing this, your customer will realize that you count every single purchase they make and offer them the treatment they deserve.
Keeping this in mind, calculating the customer lifetime value will benefit you and your loyal customers since they will have a prevalent option to get what they need and want from you.
Increases Sales With Reasonably Less Investment
Happy customers mean that you have reached the benchmark to provide them with what they want. But how will you calculate how many of them are happy? Through the customer lifetime value formula.
When you use this formula, you will know how many customers are satisfied with what you provide them. To do that, you need to limit how many customers you want and need to reach the sales target you set. For example, a software tool offers an unlimited package of availing features for $50 per month.
The monthly sales target is $1000+. Your company will need at least 100 loyal customers to generate the targeted sales. And suppose you have an appropriate number of customers by calculating customer lifetime value. In that case, you no longer need to put it in extra bucks or break the bank to introduce more products/services for a while.
That's because you have reached a reputation where another launch of product/service will only add more emphasis and engagement to your brand, which you can do with the help of investors.
Creates Brand Value
Your brand value is created when the customers prefer and refer to your brand for the best services. You can easily wrap investors around your fingers and generate more ROI through intellectual property by allowing franchises. That's when your name generates more income than your product or services.
For example, Samsung tries hard to imitate Apple by offering almost the same features and style by using similar techniques. Also, the prices are more or less the same as well. However, Apple still manages to stay ahead since it has reached a brand value by maintaining its customer lifetime value.
Minimizes Promotion Cost
We understand that the initial stage of any business requires consistent promotion on various platforms to get the most attention of the target audience. And this tactic goes on for as long as you want your business to thrive.
However, once you achieve a reputation where you get the most sales or ROI from customer lifetime value, the need to keep on promoting your business minimizes.
This also occurs because your existing loyal customers become your promoters. They bring in more potential customers than any other way of promotion since customers believe. And go for the option to purchase a product/ service from a brand that their close ones or acquaintance refer to. There's no paid promotion campaign in this type of promotion; it's the pure word of mouth.
Sets The Stronger Roots in the Market
Once you achieve a benchmark by setting your roots in the market, your brand becomes recognizable. This also means market penetration. This tactic allows you to secure a position in the market that similar brands cannot. You can retain the edge for a prolonged period with market penetration.
And to endure if your products/ services are making rounds to achieve market penetration is through calculating customer lifetime value. If the result is enough to generate targeted sales, you only need to stand by with your services until your brand penetrates the market and helps you secure the competitive edge.
How Do You Retain Customer Lifetime Value?
Retaining customer lifetime value is like acquiring an asset that will silently compensate you without much effort.
However, this standard is not achieved within days or months of operations. Brands need to establish a reputation by working hard on the quality of their customer services and by following the steps mentioned below.
Use the Feedback Cards
One of the ways you can check and improve any errors or control the quality simultaneously is by asking the customers about the experience directly. This technique can be done through auto-generated messages on social media or emails after a customer is involved in a transaction. Through this technique, you will become aware of what your customer liked and disliked. So that you can work more on dislikes.
And after seeing suggested improvements, your customers will become more loyal to your brand as they will feel that their opinions were heard and implemented.
However, you cannot reach out to every customer; the least you can do is present them with feedback cards or services open-ended questionnaires.
Offer Discounts for Loyal Customers
The best way to earn the trust and appreciation of your loyal customers is by acknowledging their investment in your brand. Make your loyal customers more connected with your brand by offering them loyalty discounts. Several reputed companies offer discount cards and coupons to loyal customers.
And they find out their loyalty through the customer lifetime value formula. You can send them emails regarding the discount offers and send a particular barcode so they can scan it and avail of more discounts on each product/service. When you put the formula into action, you will automatically realize how many and what customers were a part of a successful transaction throughout the month.
Celebrate Customer of the Month
It can be tricky to choose a single customer to get recognition and appreciation. However, smaller brands may be able to leverage this strategy. Brands with the initial stage of development need some controversial promotion or attention that will generate more leads.
Posting about a customer on social media, especially stories, can help them secure the edge. Your brand will not sound desperate but appreciative when you post on social media about customer loyalty. And with the stories feature, you can post about several customers at once.
Offer Share And Win Challenges
Social media is a hub for creating opportunities and increasing engagement. You must have seen brands offering share and win challenges on their social media. For example, brands post to share, comment, or like a picture or a video for a defined period, and the customer who does the most wins and gets a freebie.
However, various brands overcommit and don't provide what they promise, creating a bad reputation. So, when you plan to offer your customer a freebie with a challenge, make sure you deliver the exact thing you claimed.
Keep Up the Engagement
Another strategy to increase and retain customer lifetime value is through increased engagement. When you make your brand more engaging, the potential customers automatically surf your social media and look for what they need. And after they spot what they are looking for, your sales will increase simultaneously with the transaction they will make.
For making your brand more engaging, you can start with social media marketing campaigns. And choose the marketing practice out of the following:
Content marketing
Direct marketing
Email marketing
Influencer marketing
Affiliate marketing
You can even choose a combination of digital marketing tactics to bring in more engagement for your brand. And once your brand achieves the target, it will likely increase CLV.
Stay Ahead of Competition
The most crucial milestone for brands for achieving customer lifetime value is to grab the competitive edge. When you figure out which customers are more loyal to your brand, you identify that it is better to strongly secure their confidence in your brand than to invest in new customers so that they will not fall into your competitors' hands. This trick helps your brand stand out and be ahead of your competition.
However, you need to be consistent with the quality improvement since one wrong move, and one dissatisfied customer is like giving a portion of your sales to the competitor.
Set Customer Loyalty Program
A customer loyalty program is when brands recognize loyal customers and offer them programs for discounts and rewards. 18% more sales are generated with customers availing of loyalty programs provided by the brands. A common customer loyalty program is offering reward points, just like Uber.
The more purchases customers make, the more points they get, and through that, customers can receive discounts or better services in return. Moreover, a customer loyalty program also includes loyalty cards that can offer them a substantial discount on each product or service they seek to avail of.
Improve After Sale Services
Customer service can make or break your brand. Top-notch brands concentrate on providing the best customer service more than anything else to make sure customers get what they are paying for. However, some brands often miss out on building strong customer service, and that's where they lack engagement and customer retention.
That's because these brands merely focus on generating sales. Once the customer has purchased a commodity, then they are bygones. This attitude and strategy are what makes them fall apart. In this case, you need to make sure that the relationship with your customers does not end with a single transaction and offer them after-sale services.
You can offer them a warranty, discount, a gift hamper, or a call to ensure your product/services meet the customer's expectations.
Offer 24/7 Customer Service
Next, to make sure your brand's customer service is up to the mark, it should be available. You can offer a quick product replacement, a coupon for your next purchases, or a refund if that's acceptable in your policy.
Real-time customer service will increase customer lifetime value since even the customer experienced default in your product/service, customer service availability can offer them effective assistance with a solution.
Value Every Customer
Last but not least, value every customer regardless of their consistency with your brand. When you start a venture where you want the most appreciation from the customers, you need to appreciate them first to get the same in return. And this becomes even more crucial for the beginning ventures since their initial business stages require more attention from the target audience, which can only happen when you offer what you promise.
Bottom Line
If you keep improving your customer services and stand by the quality to offer the best products/services to the customers, they will likely be loyal to your brand. And once you achieve customer loyalty, it will indirectly increase and retain customer lifetime value for your brand, which will boost generating sales exceptionally.
However, the clv calculation does not rely on a single aspect but on multiple elements that brands need to abide by, like market penetration, value, and loyalty. So, make sure you achieve those and generate sales simultaneously.