Classified ads are a form of advertising that appears in magazines, newspapers, e-magazines, and other periodicals. Most small businesses and startups have taken up this mode of advertising to realize more business growth.
Usually, it's a cheaper option of advertising compared to other advertising methods. Its low cost and even free options account for its economical nature and popularity among businesses.
If you want to improve your ranking on search engines, classified ads are an excellent route to take. In this article, you're going to learn about everything regarding classified ads.
Basic Elements Of Classified Ads
The basic structure of a classified ad comes in a headline, body, and contact details. Remember, all these parts should have a compelling design. However, some classified ads might be the opposite of this and portray a slightly different approach.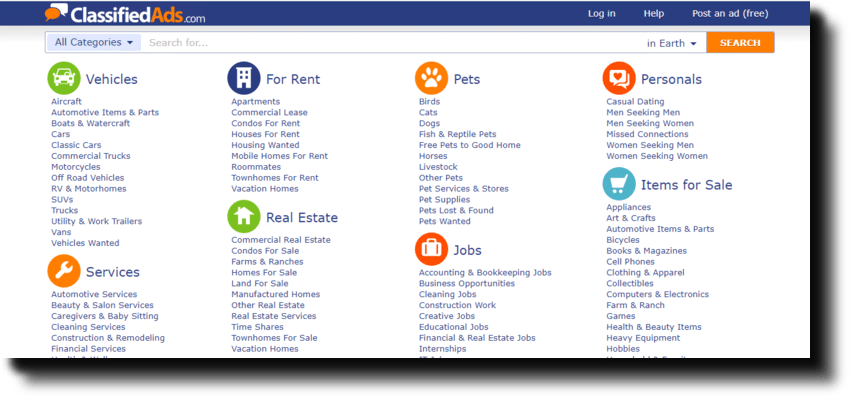 Headline
The headline is the most important part of a classified ad. This is the part that the reader gets to see first, and it determines whether they continue reading the copy or not.
Since a headline sparks the audience's interest, it should be as interesting as possible. It usually summarizes what the ad is all about. Therefore, it should include the relevant ranking keywords to grab your audience's attention.
Body / Details
Here's where the product details are put across as cleverly as possible. The body aims at answering the customer's questions and meeting their needs intently.
Some of these ads use marketing terms such as 'Limited Offer', Limited Stock', or Special Discount for the first five, to lure customers. Of course, the details section of the ad determines whether the customer proceeds to the last step or not.
Signature / Call-to-action / Contact Details
This is the last part of the classified ad and it aims at getting customers to act on the ad. It should be compelling enough to get the customer to click on it. A call-to-action includes such phrases as Contact us, Buy now or Reach out to us.
What Types Of Classified Ads Exist?
Classified ads come in three types including:
1. Regular/ Ordinary Classified Ads
2. Classified Display Ads
3. Display Classified Ads
Here's a brief description of each of the types:
1. Regular/ Ordinary Classified Ads
This is the most basic and cheapest form of the classified ad. It's charged based on word/ character/ column count.
A regular classified ad contains a capital letter or bolded first letter in every word. They usually never include any form of graphics.
2. Classified Display Ads
This type is way costlier than an ordinary ad as it comes with added benefits. Classified Display Ads are charged according to the columns. Usually, these ads come with an opportunity to add a visual image and a logo for your business. It also contains a special border next to the advertisement text.
3. Display Classified Ads
The Display Classified Ads are the most expensive option of classified ads. They, therefore, portray the most impact on your business. These ads can be of any size in terms of width and height but they shouldn't go below 3 centimeters. For Display Classified Ads, you can add your most preferred color.
The above 8 types can further be grouped into the categories below:
1. Recruitment ads:
These ads are resourceful to employees looking for vacancies and employees looking to fill positions. Employers would essentially post their slots under the 'Situation Vacant' section, while potential employees do so on the 'Situation Wanted' section.
So, job seekers looking for work should post their qualifications on these ads. The hiring companies should do the same and include what skills and expertise they are looking for.
2. Property ads:
Property ads typically allow the sale and purchase of individual property including flats, homes, and land. Business owners usually post these ads in newspapers to target potential buyers.
They include the prices and any other relevant information the buyer would be interested in. It's, therefore, important for property sellers to take advantage of property ads to increase the chances of disposing of their property to the right customers.
3. Obituary ads:
This category of ads is all about advertising the departed souls so that a wider audience can be reached.
They usually include images of the deceased and the accompanying messages as per the needs of the adman. Obituary ads also feature condolences, funeral invitations, and anniversaries of the deceased.
4. Matrimonial ads: Among the most common classified ads are matrimonial ads. These ads are common in advertising potential bride or groom to a larger audience. They feature an image and brief information on the marriage class of the candidate.
Family and friends can use these ads to spread the word about their prospective bride or groom for a perfect match.
5. Business ads:
Businesses want to spread the word about their products and classified ads help with that.
Business ads involve the use of business proposals, sales promotions, and business offers to close more deals.
Since 80% of businesses report that advertising yielded them results, it's resourceful to leverage the use of business ads.
6. Announcement / Public Notice and Tenders ads:
These are the second most popular ads after matrimonial ads. They typically involve the advertisement of individual and government legal amendments.
Announcement ads would include 'Lost and Found', 'Address Change', 'Legal Announcements', to name a few. These ads are usually comprehensive and important to the public. they, therefore, tend to showcase any necessary information.
7. Education ads:
Classified ads in the education ads category work best in putting your word out there. Usually, they involve the use of the advertising platform to put across a message on admissions, coaching classes, or private tutoring sessions.
Small tutoring centers with a limited budget can take advantage of this type of classified ad.
8. Personal ads:
These ads are usually used to convey personal messages to the right people.
These messages include special greetings, seasonal greetings, anniversaries, personal achievements, and professional messages. They are usually put together by family members, relatives, and friends.
Tips For Creating The Best Classified Ads
When you craft effective classified ads for your business, you can rest assured that they will bring results. But how do you know that you're coming up with the best ads?
Here are some tips to consider:
1. Include A Call To Action
The main aim of creating classified ads is not to get customers to buy your products but to react to the ad. The fact that a handful of customers who viewed the ad called, emailed, or visited your store means that the ad yielded results.
Having come this far, it is in your best interest to upsell products they will love hence close more deals. This is a simple and clever trick as it only involves writing 'Email us today', 'Contact us now', or 'Visit our store today'.
2. Get To The Point
Any classified ad in your print or online magazine will attract more readers if it goes straight to the point. Ensure that you spark the interest of your audience by starting the ad in a clever way.
You can, for instance, offer something for free or limited time special discounts. This way, you will draw their attention and get them to read the rest of the ad copy.
3. Make it Short And Concise
For most online and print newspapers, the ads are charged based on word count. Instead of paying a lot for including many words, remain brief and concise.
Remember, the ad has to be up for quite some time before pulling it down. Such a case needs you to pay so you don't want to pay extra cash. A perfect idea is to abbreviate common words in your copy to reduce space. This way, you can achieve more and pay less.
How Classified Ads Help With SEO
Classified ads are the most economical way to give your business an SEO boost. Usually, most classified ads sites include a slot for placing your website URL.
This helps you rank higher on search engines as customers will find you when looking at the ads. As a result, your website traffic increases which would translate to more conversions for your business.
But that's not all for classified ads to improve your Google SEO. They have to come with the following features:
● For your classified ads to yield results, you need to craft the right content.
There's no space for errors and mistakes here as that's what represents your business out there. So, double and triple-check the ad to confirm that it portrays the right information about your business.
As a rule of thumb, it's a good idea to ensure that it's aimed at ranking your business higher on search engines. As a result, you'll see results coming in the long run.
● When you post free classified ads for your business, include any important message to the public.
For instance, posting expos, meetings, gatherings, exhibitions, and all sorts of publicity sparks the interest of your customers easily. So, you should never underestimate such components in your classified ads.
● You need to make sure that the classified ads contain accurate information.
This way, you can direct your customers the right way about your business. False and exaggerated information portray a negative image of your business, and this is not what you want.
● On top of that, you have to put up high-quality classified ads for your business.
Strive to include content that's up to standard so that you can get more visitors to browse your website. If you do the opposite of this, you'll notice fewer visitors coming to your website offerings.
● Though using classified ads is beneficial to your business, overdoing it is detrimental to your success.
It's always good to cultivate the art of optimizing ads so that you don't overstuff them. This way, you will not drive away visitors who feel that you're spamming and may even view your site as free classified ads only.
Advantages Of Posting Classified Ads For Your Business
Classified ads come with tons of benefits for your business. Here are some of them:
1. Easy To Use
Today most customers are browsing products from the comfort of their smartphones. This is much advantageous for ads sites that are easier to navigate and mobile-friendly.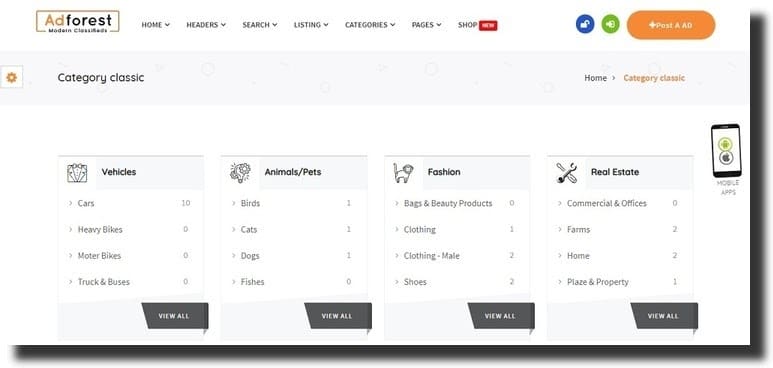 As a result, your products will easily be found within seconds.
2. Drive Lots Of Traffic To Your Site
With these types of ads, you can be sure of increased traffic to your site. Some classified ad sites give you the opportunity of including a short bio about your business.
You then include your URL so that you can benefit from the backlinks to your site due to the effective link building. Usually, your audience will find you as they are looking at ads related to your niche.
3. Deployed In Minutes
One thing that makes classified ads outdo conventional marketing methods and media is the speed at which they are created. Usually, ads take a minimum of time to be set up and start running.
As a result, they bring results within a short time. This is unlike traditional advertising methods which needed quite a lot of time to be created. They also took a while to appear on the media outlets.
4. Are Mostly Available For Free
Using classified ad is the most economical way to promote your brand out there. Most sites offer this service for free so that you can increase business leads. Therefore, you can reliably post your website URL to receive tons of benefits.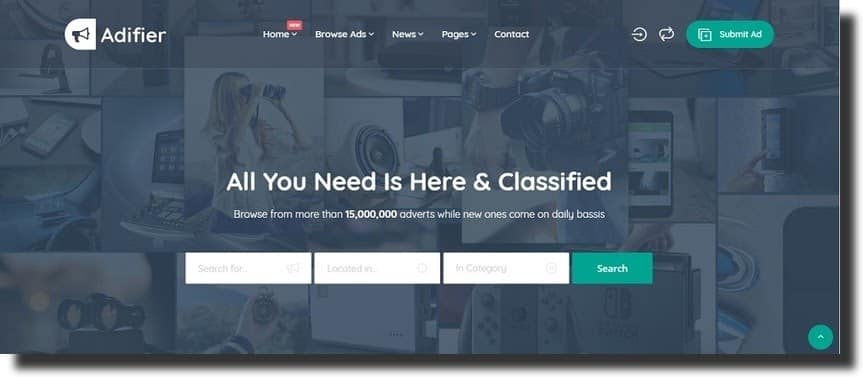 But before you do that, ensure that the site has higher Domain Authority (DA) and Page Authority (PA) as that leads to higher rankings on search engines. A classified ad is a top choice for all types of businesses as even those who wish to pay for it can pay a small portion to get the business going.
5. They Give You Global Exposure
Suppose you want to market your products to a global audience but don't know-how. Classified ads will help you with that as they are location-neutral. This means that they don't factor in the geography of your audience but include all.
Therefore, your business is in the global audience and this leads to more leads. Any customer who was impressed by your products can reach out to you regardless of their location. This way, you are free to have customers from all over the world and that's a plus for you.
What Are The Disadvantages Of Posting Classified Ads For Your Business?
Though classified ads offer much more benefits, they also have some drawbacks. Below are some of the disadvantages of classified ads:
1. If businesses only post their classified ads on certain magazines and websites, they may not reach all the customers. In such a case, they might need to apply other advertising strategies to reach a wider audience.
2. Your classified ads have to outshine your competitors. This is so unfortunate as the competitors might post their ads next to yours sabotaging your marketing efforts.
3. The short life span in classified ads means that businesses need to keep on advertising. Since they are read once, it's mandatory to advertise regularly to get them seen.
4. It could be an investment that never yields results if the classifieds never reach the target customers.
FAQs
What Are Classified Ads?
Classified ads are a type of advertising that you see in newspapers, online magazines, and periodicals. They are cheaper methods of promoting your business and most businesses have adopted them today.
What Does A Normal Classified Ad Look Like?
The basic structure of a classified ad includes the headline, the details, and the contact details. All these elements have to be compelling to capture the reader's interest.
Do Classified Ads Help With SEO?
Yes, it is the number one SEO boost component. They do this by increasing traffic to your website. As a result, you rank higher in search engines if the site has domain and page authority.
How Do You Create A Classified Ad?
An effective classified ad should include the right information about your business. It should also be attention-grabbing so that all the relevant customers are captured.
What Benefits Do Classified Ads Give?
Leveraging the use of classified ads for your business gives you tons of benefits. First, you'll receive global exposure and increased traffic to your site. On top of that, they are easy to use, hence suitable for all customers.
Should I Use Free Or Paid Classified Ads?
The choice of classified ads depends on the financial muscle of your business. If you're facing budgetary constraints, free classified ads are your best bet. Also, paid classified ads are a perfect choice if you're capable of sorting them out.
Are Classified Ads Worth The Effort?
The use of classified ads to promote your brand, products, and services is non-negotiable. Being a cost-effective way to promote your business, they save your business the advertising resources you'd need. Additionally, it's an easy way of driving traffic to your site.
Therefore, you should take time and design free ads to put your business out there. This way, you'll receive rewards for more business leads and global exposure.